Louisville, KY
Contact
Location:
325 West Main Street, Suite 1600
Louisville, KY 40202
Phone: 502-585-1600
Office Hours: 8am-5pm EST, Monday-Friday
The Vision: We See Growth in Your Future
LBMC's Louisville office has spent decades building skills and processes that are just right for your business at this moment. Whatever season you are in, and whatever ambitions you hold, we are here to clear the path for growth.
Get all of our attention, care, and support as we partner with you to build a brighter future.
"LBMC's Louisville team treats us just like we're a Fortune 500 company. They look at every detail."
J. Barry McRoberts, Managing Member, Global Polymers, LLC
The Dedication: LBMC Louisville
A financial partner that thinks above and beyond the bottom line. We know we can go further together, because we have done just that with local, regional, and national businesses just like yours.
Our dedication to your success means that you are top of mind: we are always refining our abilities, thinking creatively, and leveraging the latest technology and tactics to set you up for success.
Services
Our Louisville team bases our services on client needs – not a checklist.
"LBMC's Louisville team is a large, small company or a small, large company, similar to us. We just get excellent service from them. There isn't an issue they can't handle, even an international issue. They are big enough to have all the disciplines but small enough that we still matter. Plus, we like working with companies that we know have a level of engagement with a community that is positive."
Ray Aldridge, President/CEO, ORR Corporation
The Doing: How Can We Help You Right Now?
Too often business owners and leaders come to us with a similar report: their CPA firm is unavailable, inaccessible, or unhelpful.
Our team is the opposite.
We are ambitious, attentive, and seek to earn the title of trusted partner in your organization.
What does your business need right now? Let's talk about it.
Client Testimonials

LBMC's Louisville team has been a valuable and consistent part of all the businesses I have run. They have helped me in some very practical ways in all sorts of markets. I trust them. Even when I have a financial need related to my family, they are the ones I turn to for advice and guidance. It's important to have a partner you can trust.
John Lenihan, CEO, Lenihan Sotheby's International Realty

When we sit down with LBMC's Louisville team, we know what they're telling me is right. They have all the documentation, and we trust them. When you talk to Ray Strothman, he will ask questions until he really understands what you're looking for. It goes back to the fact they have very high integrity. It all comes down to trust.
Zenda Stakelbeck, President, Z Salon & Spa

LBMC's Louisville team has helped my business be more profitable and more productive. I felt like I was an inconvenience to other firms because I was so small. When I call LBMC, I get answers and they are genuinely concerned. I look to Ray Strothman as a mentor, and I think he really cares about me as a person. They are my partners.
Amy Letke, Founder/CEO, Integrity HR, Inc

I realized I was getting advice and service I never got from a CPA. We sat down and went over every detail of the business financially, where the strong areas were, where the weak areas were. I was really impressed with what I saw from them. It was like I was taking on a new partner that was really smart.
Roger Baird, President/Owner, Software Management LLC
Our Values
We are principled people, and know that our greatest performance stems from living out what we claim to be.
Achieve the extraordinary
Ambition. Determination. Integrity. Commitment to excellence, and to making our clients the hero: because their wins are our wins, and ours, theirs. This is what the extraordinary looks like. And when we achieve it in ourselves, we achieve it for our clients.
Engage fearlessly
Connect. Collaborate. Engage. Listen – and speak up, advocating with passion, truthfulness, and transparency. Embracing and harnessing our individual uniquenesses adds up to one big success story that we are writing together.
Think big… ask why and why not
Open minds let the light in, and curiosity makes a great window. We love to wonder and learn: after all, passion and inspiration drive innovation. As individuals and a team, we support the passion to find out why, and go further.
Make a difference
One spark can light a fire that warms more souls than we know. Actively caring for our teammates and their families, our clients, and our community helps us, too. It's not just the right thing to do: it's the best thing.
Create and spread joy
Perspective is everything, and an appreciative outlook makes our success all the richer. We collectively revel in our work and take time to cultivate and share the things that grow joy.
Our Promise
Our Louisville, Kentucky Team Thinks Differently
We are made up of legacy players and fresh faces, all of whom rally around our cause to be the best and do the best work for our clients.
"Old ways won't open new doors."
We promise to be open-minded. To listen. To learn. To be true to our reputation as the visionary trailblazers behind successful entrepreneurs.
We promise to operate on sound principles, provide inspired service and solutions, and to be your partner.
Let's make some magic.
Best Place to Work!
Voted best place to work 5 years running.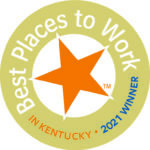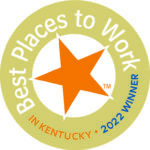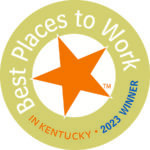 Employee Testimonials

From my first day, the LBMC Louisville "family" has welcomed me enthusiastically. While my background is not the traditional CPA route, the open-minded and innovative leadership at the firm has provided me a place where I feel I can grow my career and develop professional relationships both inside and outside the firm. I have been so encouraged by the willingness of management to hear and implement new ideas.
Cindy

Coming from the IRS was challenging, especially after two COVID tax seasons; however, in my time accumulated with the LBMC Louisville team over the past three years it continues to be a dynamic learning experience every day and also provides a rewarding work environment while working with motivating co-workers and clients whom are striving to grow, expand their businesses.
Dustin

I like working at LBMC's Louisville office because of the friendly/family/caring environment. I feel like a lot of companies preach that, but here it actually is that.
Paul
Careers at LBMC's Louisville Office
We are accounting artisans, not mass made. Here, you are a one-of-a-kind addition to a dynamic team. We share an entrepreneurial spirit that is downright contagious. At LBMC's Louisville office, we enthusiastically welcome who you are and nurture who you want to become.
A culture of caring and support
Flexibility and autonomy to do your best work
Inclusive environment where you will feel like you belong
Teammates who like to collaborate and have fun
Professional growth and advancement opportunities
Opportunities for community involvement
Named one of the "2023 Best Places to Work in Kentucky"
Search through our current openings to find a position right for you.
Louisville Executive Team