Let's grow better together.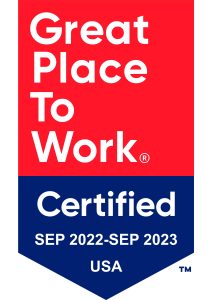 At LBMC we realize that people are most effective and generally happier overall when they can nurture a healthy balance between their personal and professional lives. We strive for continuous improvement in this area of our practice, which in turn provides continuity of our engagement teams and a higher level of staff and client satisfaction.
Striking a balance between working hard and playing hard is important to us at LBMC, and providing exceptional client services is our #1 priority. To help our team members achieve 'exceptional,' we have a continuous learning platform that provides our employees the tools they need to continue to grow their careers, sharpen their minds and excel.
We're growing to change your future.
LBMC Family of Company Job Boards
Testimonials from Our Team Members

LBMC is a great company that provides many opportunities and career paths. I have had the opportunity to specialize in an area that is generally not considered a traditional career path for accountants. The ability to provide coordinated tax and investment advice is what led me to LBMC.
Derek Bland, CPA/PFS, CFP, LBMC Investment Advisors, LLC

LBMC Technology Solutions has provided me with extensive exposure to numerous businesses and their varying technical needs. My experience at LBMC has been challenging and rewarding while allowing me the opportunity to broaden my skill set.
Andrew Hayes, LBMC Technology Solutions, LLC

LBMC has been a great career move for me coming from a national firm. Having an opportunity to work in another area of practice other than tax or audit has presented a challenging yet exciting opportunity for my future.
Josh Brummett, CPA, Business Valuation and Litigation Support, LBMC, PC
LBMC is more than accountants and technology consultants. We also offer career opportunities in Human Resources, Healthcare and Financial Consulting, Marketing, Business Development and Administration. Our team is comprised of a wide range of backgrounds and skillsets which when combined allows us to offer a variety of opportunities.
It is our team members who provide the foundation needed for LBMC to be successful. Our goal is to attract and retain top talent in each of our specialty services areas. How do we do this? Our people, culture, benefit options, and growth opportunities – not to mention we are in some pretty amazing cities – all come together to make us a TOP Work Place!
Beyond our jobs available within LBMC, we also have a recruiting team who works with direct-hire, contract and contract-to-hire placements for our LBMC clients.