LBMC Healthcare Solutions and Services
Healthcare organizations have complex business challenges — and LBMC has the experience and comprehensive solutions to meet them head-on. With an industry that is ever-changing, your healthcare organization deserves optimized processes that allow you to focus on what matters most: patient care. That's why we take a collaborative, transparent approach to every engagement, so you always know what to expect.
Our comprehensive selection of healthcare business solutions and resources has helped a range of clients, from multi-billion dollar health systems to start-up practices and private equity groups. In addition to traditional audit, tax and accounting services, we also provide healthcare consulting, reimbursement, security compliance and strategic business services. As our firm's largest industry practice area, our dedicated team of healthcare specialists brings unprecedented knowledge to your organization's unique needs.
There's a reason we've been a leader in healthcare services for more than a decade. Discover how our time-tested solutions can improve the way you do business.
We understand your challenges. LBMC brings the strength of an experienced healthcare team, deep resources, and a reputation as an effective advisor to each client situation.
What makes us different?
LBMC has been one of the most recognized firms in Healthcare Services for over a decade. Key differentiators for LBMC include:
Accessibility – Engagement teams are there when needed.
VIP Treatment – Healthcare clients represent approximately one-third of our overall practice and are always considered a high priority.
Industry Knowledge – Our team members have significant experience in the healthcare industry from acute care hospitals and physician practices to behavioral and post-acute services. Our dedicated healthcare service team consists of over 200 professionals supported by over 300 others.
Strong Engagement – A hands-on, collaborative, and transparent approach that provides clients with 'no surprises' and other healthcare companies the opportunity to change with 'eyes wide open.' We meet with our clients often to build a relationship and ensure we understand the vision.
Involved Management – At LBMC, we do not have a "national office" that requires technical consultations on matters with individuals not involved in the project. Our resolution process ensures management has a "seat at the table", explores a range of acceptable alternatives to get to the right answer, allows for timely resolution (hours and days, not weeks) and reflects confidence in our technical research.
Sub-industries Served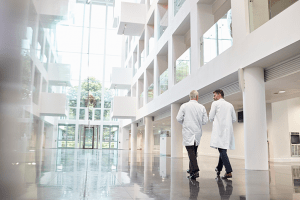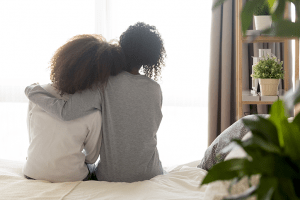 Behavioral Health Providers
We have a long history of providing quality services to top healthcare organizations across the country. Our deep industry, and specifically behavioral health expertise, breadth of resources, and local decision-making authority mean that we are nimble and able to offer proactive advice and fast responses. We spend significant time and resources recruiting top talent with vast experience in order to strengthen our expertise and service offerings.
We have deep experience serving clients in the not-for-profit and private equity and behavioral health industries. Our Firm/team is accustomed to large, multi-location, multi-state engagements with the ability to grow with our client's future expansion. We have experience in Medicare and Medicaid cost report preparation and reimbursement consulting. We also have experience performing OMB A-133 audits.
Solutions for Behavioral Health Systems:
Audit Services l Finance & Accounting Outsourcing l Transaction Advisory Services I Data Analytics l Human Resource Services l Tax Consulting and Outsourcing l Technology Solutions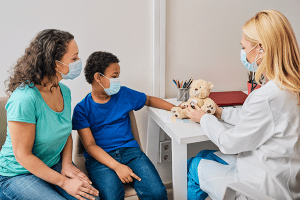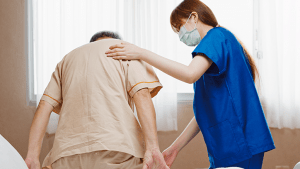 Post-Acute Care Providers
As reimbursement challenges continue to rise amid the increasing financial constraints imposed by recurring cuts to Medicare and Medicaid, providers must develop new fiscally strong strategies to preserve and increase revenue. Regardless of the downward pressure on revenue, the patients need and must receive high quality care. Coordination of care among ambulatory, acute and post-acute care providers is critical. Effective strategies begin with managing care prior to an acute episode and collaborating with all providers and the patient throughout the continuum to ensure safe transition back into the community.
LBMC's Post-Acute Care Consulting Team of experts assist with the coordination of care among ambulatory, acute and post-acute care (PAC) providers from an operational perspective. We work with providers to effectively respond to strategic, regulatory and reimbursement challenges as well as with hospitals to develop post-acute care network strategies and focus on more coordinated less-costly continuum of care. This strategy includes working with long term care facilities and home health & hospice providers.
Solutions for Post-Acute Providers:
Tax Consulting and Outsourcing l Human Resources Services l Audit Services l MSO Services l Revenue Cycle Services l Finance and Accounting Outsourcing l Data Analytics l Transaction Advisory Services l Coding & Compliance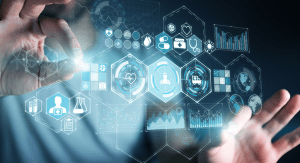 Healthcare Technology Companies
LBMC offers audit, tax, advisory, and HR Outsourcing services to help clients propel towards growth. Our professionals understand the complex issues executives face in technology. In this fast-paced world of e-commerce and new technology, our clients must be ready to seize new opportunities and scale while simultaneously planning.
We have experience working with healthcare technology companies in every stage of growth—from startups, venture and private equity-backed to publicly-traded. By taking time to understand goals and objectives of healthcare technology business owners, we offer solutions are on point and provide for optimal results as they grow.
Solutions for Healthcare Technology Companies:
Risk Services l Audit Services l Tax Outsourcing and Consulting l Transaction Advisory Services l Recruitment Services l Technology Solutions l Data Analytics
Other healthcare industries served
LBMC has significant experience in the healthcare industry. With more than 300 healthcare related organizations ranging from multi-billion-dollar organizations to smaller organizations, our industry experience have knowledge and expertise in serving companies in these segments:
Durable Medical Equipment
Health Plans & Payors
Clinical Laboratories
Dental Providers
Life Sciences Companies
Pharmaceuticals
Rehabilitation and Physical Therapy
Renal Dialysis
Rural Health Clinics / Federally Qualified Health Centers
Urgent Care
Case Study: Dermatology and MedSpa Practices
A pureplay cosmetic company, MedSpa was purchased by a private equity group with plans to add a new dermatology vertical. Medspa is an industry leader nationwide, specializing in laser hair removal and medical aesthetic treatments with multi-state, multiple locations.

Download Printable PDF
Our Approach
LBMC was engaged to perform pre-close services to include financial, tax, and coding/compliance /billing due diligence. Post close, LBMC was engaged to provide an IT solution (PM/EMR) selection and revenue cycle services (payor enrollment, credentialing, billing, AR mgt ) in addition to audit /tax compliance work.
The Outcome
LBMC provided back-office solutions and audit/ tax compliance work to support the overall growth model. MedSpa was enabled to recruit /retain multiple dermatologists to provide a more comprehensive array of services to include general, cosmetic and surgical dermatology services in multiple states.
Client Testimonial

With the time we're saving from mundane processes, we're able to focus on really understanding what drives our business and monitoring key trends, such as the rising expense of medical supplies and medications. Now we're truly a partner to the business – helping make strategic decisions about how to get our costs down, as well as where to invest in new ventures as we enter growth mode.
Controller at a Memphis hospital physician group

Any audit organization can provide audit findings, but LBMC provides insight, pragmatic risk consideration, domain knowledge, organizational flexibility, and comprehensive support. We are forthcoming with all elements of our program when we engage with LBMC because they make us a better organization.
Chief Security Officer at a healthcare technology firm

LBMC has given us a unique seat at the table with Health Information Trust Alliance (HITRUST) certification, which allows healthcare entities to demonstrate compliance with a number of standards and regulations. LBMC's healthcare industry expertise has been invaluable to us throughout our relationship.
Chief Information Security Officer at a healthcare technology company

When I call, I will talk to somebody within reach who can help me make decisions that will help me be successful. LBMC offers great solutions that help us every day, and they are a trusted partner that allows us to leverage top-notch outside expertise at a price point we can't match internally.
Hospital and healthcare services company in Brentwood, TN
Contact Us
Headquarters:
201 Franklin Road
Brentwood, TN 37027
Phone: 615-377-4600
Office Hours: 8 a.m. – 5 p.m., Monday-Friday
Mailing Address:
P.O. Box 1869
Brentwood, TN 37024-1869
Chattanooga:
605 Chestnut Street, Suite 1100
Chattanooga, TN 37450
423-756-6585
Knoxville:
2095 Lakeside Centre Way, Suite 220
Knoxville, TN 37922
865-691-9000
We're happy to answer any questions you may have on what our healthcare experts can do for you. Please send us an email using the form and one of our professionals will get back to you promptly.