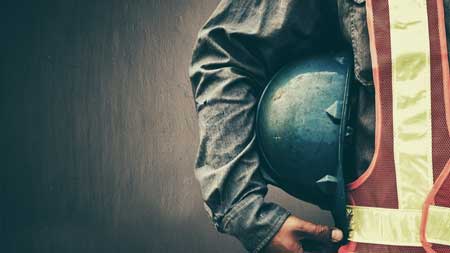 Tennessee executives rank our state's business outlook higher than the national averages.
Makes you proud to be a manufacturer or distributor in our state, doesn't it?
Find out what drives these ratings, View the Report.
2018 TN Manufacturing Report Outline
Demographics
Tennessee Manufacturers work in all sectors of the economy and compete on regional, national and international stages
Participants represent manufacturers of all sizes
Expectations of the Manufacturing Sector
66% of Tennessee Manufacturers expect the sector to expand
62% of National respondents expect the sector to expand
Optimism about the Economy 
Tennessee Manufacturers are more optimistic in all levels of the economy when compared to National respondents
Top Priorities for 2018
Growing sales is the top priority for Tennessee manufacturers for 2018.
Diverging from the trend, developing new products and services was a priority in 50 percent of Tennessee manufacturers, but only 40 percent of manufacturers nationally.
Increasing costs of labor and technology are what Tennessee manufacturers expect most.
Interestingly, raw materials were expected to have higher increases in costs nationally, relative to their Tennessee counterparts.
Opportunities to Grow Sales
Tennessee manufacturers see their main opportunity to grow sales as being organic within the US.
The second most selected opportunity for growth was the development of new products and services
Risks for growth in Tennessee?
What are the greatest expected barriers and risks to your business growth in 2018?
R&D Growth Strategies
Manufacturers that invest in R&D expect significantly greater growth in 2018, and a significantly higher percentage of them believe their sectors will grow.
M&A Growth Strategies
As competition is high, Tennessee manufacturers are considering significantly more strategic growth through acquisition as compared to the national consensus.
Focus: Talent
A 12% year over year increase in hiring expectations for Tennessee manufacturers
Competition for talent will increase as more manufacturers grow.
How will your organization stand out to potential employees?
50% of Tennessee manufacturers plan to hire.
As a result, Tennessee manufacturers plan to increase wages to meet their staffing needs
Focus: Technology
Increasing productivity and efficiency was noted as a key driver for technology strategy
More efficiently gaining access to relevant data was selected by more than half of Tennessee respondents
Cybersecurity, by far, is the top technology focus for manufacturers.
Tennesseans are exploring the Internet of Things and Predictive analytics more so than national manufacturers
Find out what drives these ratings, view the report.