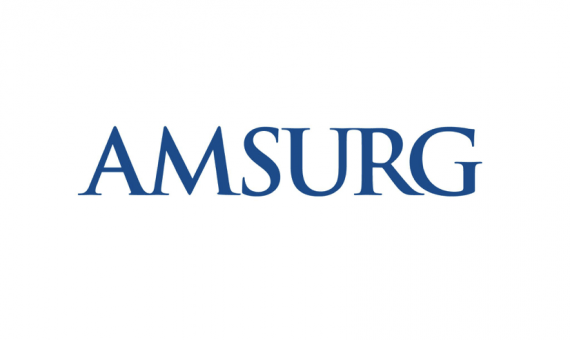 Transforming Healthcare Delivery through Superior & Comprehensive Resources
The Client
With more than 2,000 physician partners, approximately 260 ambulatory surgery centers, over 10,000 employees, across 34 states, AMSURG is nationally recognized as a leader in the strategic and operational management of surgery centers.  Among the surgical services provided at AMSURG locations include endoscopy, gastroenterology, ophthalmology, and orthopedics. Known for its unique approach to combining technology, data analytics, patient engagement, and quality reporting, AMSURG produces results in optimal outcomes for patients. A distinguishing factor for AMSURG within the healthcare industry is in its business model, in which the company partners with physicians and physician practices as joint owners. This allows each surgery center to be managed by AMSURG, freeing its physician partners to focus on patient care and supporting the pursuit of their professional and personal goals. AMSURG's Associate Vice President of Information Security, Robert Banniza, says "AMSURG's culture is what drove me here. It's a team-oriented organization, with a focus on efficiency.
The Opportunity
AMSURG's partnership with LBMC Information Security began over six years ago, when the company developed the need for Intrusion Prevention System (IPS) monitoring and Security Information and Event Management (SIEM) solutions. "What I've appreciated about LBMC Information Security is that the network is protected under their watch. There's a lesser amount of concern from our internal staff for lower-level network threats, which allows us to focus on other strategic initiatives," affirms Banniza. Prior to selecting LBMC, AMSURG decided to shop around for information security providers, and what LBMC Information Security provides through a customer-oriented SIEM and IPS monitoring could not compare with other information security companies. After the success of the managed security services partnership, AmSurg engaged LBMC Information Security to conduct technical security penetration testing of its enterprise environment, and to evaluate the physical security of its (then) new corporate office location. Their goal was to validate the effectiveness of security measures that had been put in place by the company, as well as to identify any areas where additional attention may be necessary to ensure the company's technical security posture was consistent with its expectations.
AMSURG is also excited about the exploring the use LBMC Information Security's risk assessment tool, BALLAST, for the company's upcoming risk assessments.
The Solution
LBMC Information Security has improved AMSURG's workflow by being responsive and accessible when needed. "Knowing these folks are just down the road and that we can have a discussion, if needed, means everything," says Banniza. From a risk management perspective, Banniza values how LBMC Information Security frees him up to focus on other challenges within risk management each day. "We're in competent hands. There's less need for us to have to oversee day to day security operations. I can reach out when there's a question or concern, and LBMC Information Security is always responsive," Banniza added. For organizations on the search for information security assistance, Banniza encourages them to not focus solely on technology or price point, but rather to compare the total return on investment. "When all of these factors are considered, LBMC Information Security is hard to beat," says Banniza.