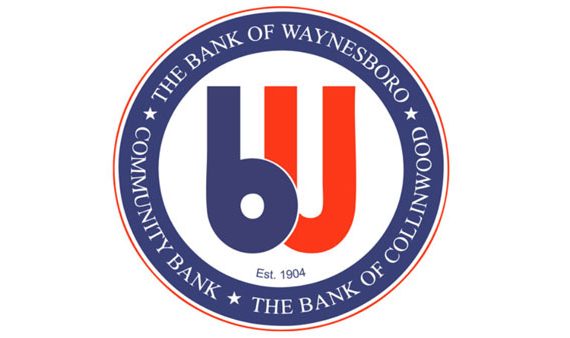 A Bank that Cares and a Bank that Shares
For 115 years, the Bank of Waynesboro has delivered the best in banking services to Wayne County, Tennessee, and surrounding areas. With convenient locations in the main branch office of Waynesboro's courthouse square, in downtown Collinwood, Tennessee, and a branch office in the Barlow area in East Waynesboro. The Bank of Waynesboro also established two branches in Lawrenceburg, Tennessee called the Community Bank of Lawrence County. The first branch opened in 2003, and the second, more recent location was opened in 2018. With a strong commitment to customer service and extensive contributions to a vast number of community activities, the Bank of Waynesboro is proud to be known as a bank that cares and a bank that shares.
Currently employing 64 team members, a growing need in Wayne County for banking services has led to the company's growth and longevity. As a community bank, customers receive a more personal hometown banking experience than with bigger banks. Because of its continued financial excellence, The Bank of Waynesboro has been rated a 5-Star Bank by BauerFinancial for 13 consecutive quarters. Earning this 5-Star rating indicates that the bank excels in areas of capital adequacy, profitability, asset quality, and much more.
The Opportunity
The Bank of Waynesboro partnered with LBMC Employment Partners on April 1, 2000, for its payroll processing needs. In October of 2015, they joined LBMC EP's Professional Employment Organization (PEO) and now receive a variety of HR-related services, including payroll, human resources, and employee benefits. "As our company has grown and expanded its locations over the past several years, we've enjoyed the partnership with LBMC EP, and they have been flexible to grow along with us in the services they provide," says Bill Bryant, President & CEO at the Bank of Waynesboro.
The Solution
Through its co-employment relationship with the Bank of Waynesboro as a member of the PEO, LBMC EP has optimized human resources tasks for the bank's employees. The Bank of Waynesboro has especially appreciated the PEO benefit of being a part of a larger employee pool, giving its employees lower benefits costs, and a lower cost per employee for all HR services. "LBMC EP's team members provide prompt and quality customer service for all our HR-related needs," says Misty Rogers, Executive Vice President & Controller. "As they take on the details involved with HR and payroll tasks, it frees up our employees to focus on the daily needs of running the business and focusing on providing excellent service to our banking customers," she adds. For other businesses considering LBMC EP's PEO services, Rogers says, "Explore the many options LBMC EP has to offer. The LBMC EP team will ease the burdens often involved with human resources and payroll."