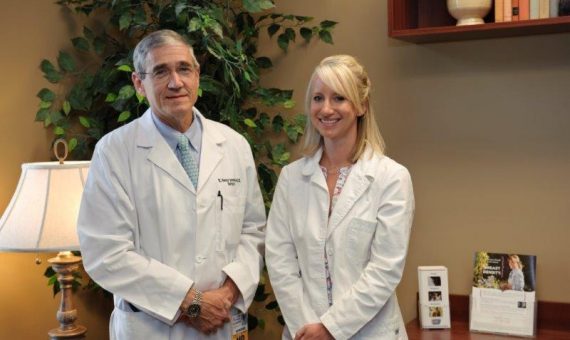 Combining Compassionate Care with Advanced Surgical Treatment
The Client
Located in beautiful Chattanooga, Tennessee, Chattanooga Surgical Oncology & Associates is a unique medical practice, focusing on the surgical treatment of benign and malignant tumors. The practice started in 2001 and offers expertly trained and experienced surgeons who provide care for the whole patient. With a team of 9 employees, including General Surgeon and Surgical Oncologist, Dr. R. Hunter Jennings, III, and Nurse Practitioner, Brooke Henderson, Chattanooga Surgical Oncology & Associates takes great pride in combining compassionate care with advanced surgical treatment of each cancer patient.
The Opportunity
When Chattanooga Surgical Oncology & Associates first began working with LBMC Employment Partners in 2006, there were two physicians and a nurse practitioner, along with a team of both medical and clerical staff. Even though the staff was small in number, human resources needs like payroll and employee management were tasks that need more attention than one staff member could give time and attention to. Practice Manager, Loretta Bowling, who works regularly with LBMC EP, says, "When I stepped into my role, I had very little training or time to shadow my predecessor. LBMC EP walked alongside me, giving me the crash course basics in HR and payroll that I needed."
Chattanooga Surgical Oncology & Associates soon realized that they needed more services than just payroll and HR, so they enlisted with LBMC EP's PEO services. Loretta Bowling added, "LBMC EP helped our practice be held accountable to best practices with HR needs. The employee handbook they helped us create navigated this new accountability, and we immediately felt the relief."
The Solution
Chattanooga Surgical Oncology & Associates has a proud reputation of being a welcoming and highly relational practice. Their patients become like family. They view their working relationship with LBMC EP in a very similar way. As Loretta Bowling says, "We've never felt like a number or just another client with LBMC EP. We trust them and are always looking for ways we can work together."
With the help of LBMC EP, Chattanooga Surgical Oncology & Associates has been able to focus less on the many details and endless hours of human resources-related tasks and give more time and attention to improving the experience for their patients. One of those ways has been in the addition of Saturday clinic hours. As they are a very busy practice, with four days during the work week allotted for office visits and five days a week for surgeries, the Saturday clinic hours have opened the doors for more patients to be seen and cared for.
When asked what advice they would offer to any business considering enlisting the services of LBMC EP, Loretta Bowling added, "LBMC EP is well worth the time and service. If they weren't handling our payroll, HR, and insurance needs, we would be in a bind having to figure out how to get it all done on our own. I couldn't do my job without them!"