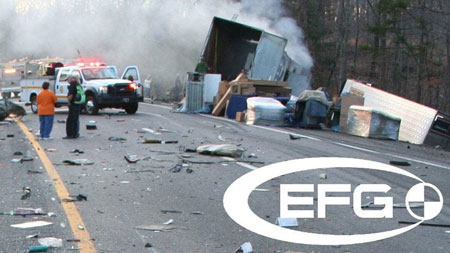 Deducing the Right PEO
The Client
Based out of Knoxville, TN, Engineering Forensics Group (EFG) is an engineering consulting firm that specializes in traffic accident investigation and reconstruction. A leader in the always fascinating and growing field of forensics, EFG evaluates crash sites, and through some highly complex reverse-engineering, EFG determines the most likely scenario for what actually happened. Their clients include risk managers, attorneys, and insurance claims reps looking for experts to testify in court about how and why accidents happened.
The Opportunity
A company of just eight highly skilled employees with very specialized knowledge, EFG grew weary of juggling multiple vendors for payroll and HR, so it made sense for them to consolidate those services. Through consolidating all HR and payroll needs, EFG would be able to better serve their clients.
The Solution
EFG and LBMC EP partnered up in January of 2007, with LBMC EP acting as a PEO for EFG, providing HR services, payroll services, and benefits-packages services. According to EFG Administrator Frank Moore, "The issue becomes cost and time, and LBMC EP provides tremendous cost savings. We are not willing to divert our man power and our work force from doing dedicated work for our clients. LBMC EP is a lot better skilled and trained in these areas. We depend on them as a partner, and they have exceeded our expectations." Additionally, by utilizing LBMC EP as its PEO, EFG, a very small company, has access to benefits packages that only much larger companies would typically have.
The Feeling is Mutual
Having worked together for nearly 9 years, LBMC EP also considers EFG a model company, whom we loving working with. Just ask Sharon Powlus, Partner at LBMC EP: "Engineering Forensics Group is a wonderful client, as they think proactively and keep our team informed of new hires, terminations, or any issues that may be going on within their company that we need to be aware of."