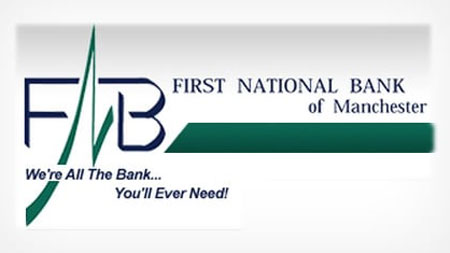 Think Your Business Too Small for a PEO? Think Again!
The Client
First National Bank of Manchester has been a long time client of LBMC Employment Partners' payroll services. For years now, Bill Alderson has been flawlessly managing their payroll. "I have been doing payroll with the help of Bill for 15 years now. He has never messed up once. If you mess up someone's payroll by 2 cents, they are upset. I have never had to worry about them being late or something being wrong," says Carla, First National Bank of Manchester's CFO.
The Opportunity
A couple years ago, First National Bank of Manchester brought on LBMC Employment Partners to help with their retirement planning. After noticing an increase in health insurance prices, Cafeteria Plan Administrator Terry Mangrum suggested that LBMC Employment Partners could help cut those costs by serving as a PEO for First National Bank of Manchester.
The benefits of joining a PEO were significant, and Manchester immediately started the transition process. "We knew a PEO was the right approach," Carla continues. "I had no problem understanding the benefits of a PEO as everyone at LBMC Employment Partners did a great job of explaining the concept and the transition was seamless."
The Solution
By joining LBMC Employment Partners' PEO, First National Bank of Manchester's insurance rates were substantially decreased, making it easier for those who need insurance to afford it. Not only was this a drastic improvement to Manchester's benefits package, LBMC Employment Partners also helped First National Bank of Manchester put together an employee handbook detailing all of their policies and workplace guidelines.
"Honestly I thought our bank was too small to be part of a PEO. It was great to learn that it was an option for us. The health insurance was amazing and then to know they could handle all HR for us – it was wonderful. We want to make sure we take care of our employees and I can always call them and get an answer from our LBMC team," observes Carla, cleverly putting the cherry on top of everything the LBMC Employment Partners can do for their clients.