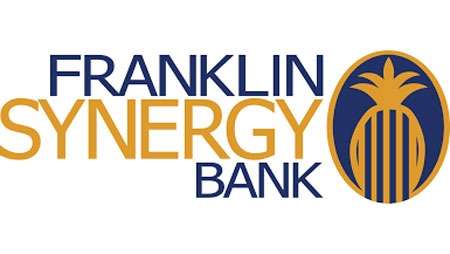 Building a Relationship with Your PEO
The Client
Established in November of 2007, Franklin Synergy Bank has enjoyed tremendous success over the past eight years. When they opened their doors, Franklin Synergy Bank was the smallest bank headquartered in Tennessee. By June 2014, Franklin Synergy Bank had become the number one market-share leader in Williamson County. By the end of 2015, Franklin Synergy Bank had become the fifth largest bank head-quartered in Tennessee.
The Opportunity
With such rapid growth, Franklin Synergy Bank needed support in managing their payroll, taxes, and their human resources (HR) program. Fortunately, LBMC EP has been with them every step of the way. Franklin Synergy Bank Chairman and CEO Richard Herrington understood the benefits of outsourcing HR responsibilities.
"We have utilized LBMC EP at Franklin Synergy and two previous banks, initially just for payroll, but now they are our full-time HR resource," explained Herrington. "As a community bank, we believe that it is important to work with local companies. LBMC EP has been a great partner for us."
The Solution
LBMC EP has been with Franklin Synergy Bank from the bank's beginning; they know the bank and the team at Franklin Synergy very well.  "We went from 20 employees at the beginning to 236 people in 2016, and we were able to better manage our growth with the assistance of LBMC EP," continued Herrington. "There's a great degree of trust when you have LBMC EP helping you with human resources — they are responsive to our needs."
When asked what day-to-day operations would be like without LBMC EP, Cindy Stephens, LBMC EP's primary contact at Franklin Synergy Bank, responded with, "LBMC EP has been an invaluable partner for us; we have come to depend on them and have never been disappointed. They always get the job done in a timely manner."
Franklin Synergy Bank's success depends, in part, on how well they manage their human capital, and with LBMC EP managing HR responsibilities, Franklin Synergy Bank is assured of timely, professional management.