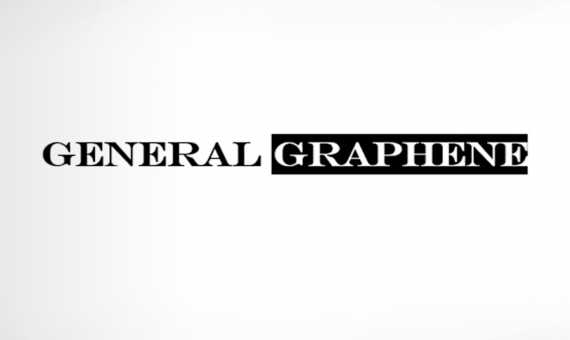 Innovatively Expanding and Improving the Production of Graphene
The Client
Located in Oak Ridge, Tennessee, General Graphene was established in 2014 when a couple of long-time friends and business partners conceived of a mass production technology for graphene. Graphene is a two-dimensional sheet of carbon (i.e., only one atom thick) that possesses unprecedented properties—it's the thinnest, strongest, and most conductive material known to man. Graphene is also impermeable, transparent, chemically stable, and environmentally benign. However, even though it was discovered in 2004 and won the Nobel Prize in Physics in 2010, no one has devised a way to manufacture the material cost-effectively.
"Even though graphene is widely hailed as the most transformative material ever discovered and has the potential to revolutionize almost every industry on the planet, at $30,000 a square meter for something that can scarcely be seen with the naked eye, graphene currently has virtually zero commercial potential," says General Graphene CFO Greg Erickson. "The challenge has always been converting a highly-scientific laboratory process—this is cutting-edge particle physics, after all—to industrial scale mass production. In simplest terms: You have to make a lot of it, control the quality, and do it at a low cost. By way of example, the current world leader in graphene production can only make 36 square meters per year. Our second-generation prototype is scheduled to produce 10 square meters a day at about 1/1,000th of the current cost," adds Erickson. General Graphene filed a patent application for its technology in December 2015 and currently anticipates beginning full-scale production in 2018.
The Opportunity
As soon as General Graphene developed a need for HR-related tasks, including health insurance benefits and payroll processing, its partnership with LBMC Employment Partners began. "I had been a partner at LBMC since 2004, so, when I left LBMC to pursue this opportunity, I was already well-acquainted with Ron Perry, Sharon Powlus, and their LBMC EP team. There was never any doubt about who I was going to use," says Erickson. General Graphene has now been working with LBMC EP for just under two years, and both its owners and employees couldn't be more satisfied with the quality of service LBMC EP provides.
The Solution
When asked what makes the relationship with LBMC EP so good, Erickson says, "Even though I have a background in tax, payroll can be frustrating. With LBMC EP, I never have to worry about them making mistakes." Erickson also appreciates LBMC EP's team of qualified and caring professionals. "LBMC EP is comprised of great people, from top to bottom, who do a superior job of making the HR process simple and less exhausting. Because they handle everything, it's as seamless and efficient as possible." For businesses considering enlisting LBMC EP's wide array of HR-related services, Erickson says, "It's tempting to approach HR and benefits from a cost perspective only; most companies do. But, as with most things in life, you get what you pay for, and in my experience, LBMC EP is worth every penny."