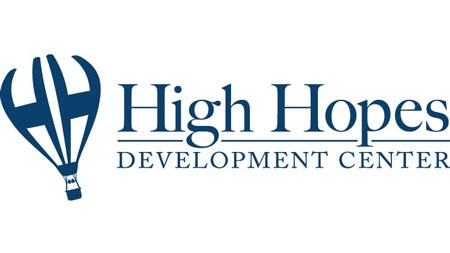 Is Your PEO Setting You Up for Success?
A 501(c)(3) Nonprofit Organization, High Hopes was established in 1984 by five families with special needs children, and, in its thirty-one year existence, has blossomed into a truly wonderful child development center. High Hopes' Preschool nurtures children age six weeks to pre-K, and includes both children with and without special needs.
Forty percent of High Hopes' preschoolers have diagnosed special needs, but one wouldn't be able to tell when observing how naturally they interact with each other.  In the therapy clinic, High Hopes serves children with  diagnoses ranging from Autism, Down syndrome, and Cerebral Palsy to some rare and even unnamed disorders. High Hopes' therapists, who all  have over 14 years of specialized pediatric experience, assist their children with physical, occupational, speech, and feeding therapy.
The Opportunity
Since its inception, High Hopes has steadily grown to serve any child that may need their developmental expertise. Now High Hopes employs 52 therapists, lead teachers, and assistants. Having reached a significant size, High Hopes began the process of looking for an HR professional to handle things like payroll, taxes, and their employee handbook. "Our teachers and therapists provide the best care for our children, and we want to ensure that we are providing the staff with exceptional HR services," says Gail Powell, Executive Director of High Hopes.
The Solution
A little over a year ago, High Hopes reached out to LBMC EP, and the two companies quickly formed a strong bond. When LBMC EP first came on to manage HR responsibilities, they did an audit of everything related to HR, leaving no stone unturned. This was to ensure that LBMC EP covered all the HR bases and set High Hopes up for success.
"Working with LBMC EP gives me such a peace of mind. I know that payroll is done professionally, 24 times a year, and I can depend that it's going to be done as it should be. Our expertise is dealing with children, and LBMC EP has the expertise in dealing with HR, so we can focus on what we do best, while they focus on what they do best," says Gail. "April, our HR manager, is awesome. She's just a phone call or email away, and I feel like she really cares about our business and our staff. She remembers who our employees are, and she cares about our mission. April and LBMC EP are truly helping us to be successful." Gail continues. The smile on her face could not be more evident of her happiness with LBMC EP.
Contact your local LBMC EP representative today to see how we can help you manage HR responsibilities, so you can focus on what's important — your success.
Visit High Hopes to learn more about their upcoming charitable events! Giving back to your community never felt so good.