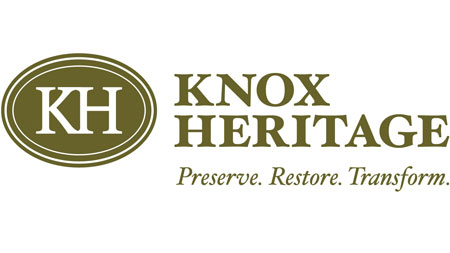 The Client
Knoxville, Tennessee, is full of history, and Knox Heritage is a non-profit organization that helps preserve Knoxville and the surrounding region's stories, architecture, and neighborhood communities. Established in 1974, Knox Heritage continues to help people who wish to save historic places, and they educate the public on why preservation is important and beneficial to the whole community. Without Knox Heritage, many of East Tennessee's important historic buildings and charming stories would have been erased from history.
The Opportunity 
Kim Trent, Executive Director of Knox Heritage, began as a volunteer in the mid-90s, and she became the company's first Executive Director in 2002. Originally overseeing a staff of two, Kim grew the organization to its current team of five full-time employees and two contractors. At the beginning, Kim not only had to be the Executive Director, but she also had to be the marketing team, fundraising team, research team, and even the human resources (HR) team, which she readily admits was not her forte. "Our relationship with LBMC Employment Partners has been really great, because it allows us to focus on our mission as an organization and frees me from being our HR department, which I'm in no way qualified to be," says Kim.
The Solution 
Knox Heritage grew to a point in which a recruiting process was needed. Without a benefits package, Kim feared that Knox Heritage would not be able to attract high-quality employees. LBMC Employment Partners was recommended to Kim after she spoke to another non-profit organization, and she never looked back.
The partnership has almost reached its five-year mark, and Kim jokingly says, "It seems like we've been together forever. I love the value and benefit we get for the cost. It's made a huge difference in helping us attract and retain high-quality employees, especially with benefits including health insurance, life insurance, dental, disability, 401K, and more."
Now being able to focus on making decisions with the board members, Kim can rest assured that HR duties and other daily tasks are in good hands. "We've had great relationships with all the reps we've worked with. I know that if I need something, I can call or email them," says Kim, "As an executive director, [LBMC EP] has really made my job easier. The HR department might be offsite, but they are always within reach."
Because of LBMC EP's help, Kim is able to enjoy her favorite part — working with people whom are passionate about Knox Heritage, and preserving the history of Knoxville and surrounding counties.