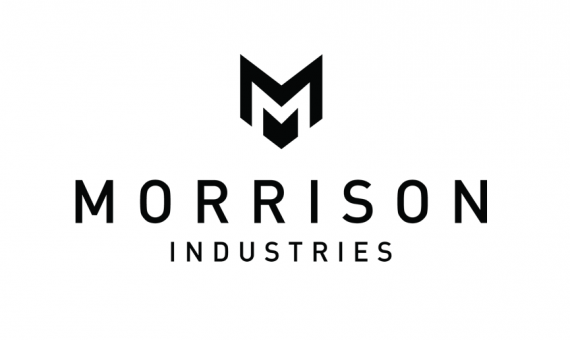 Standing Apart Through Industry Excellence
The Client
Founded in 1994 as a small fabrication company, Morrison Industries turns metal into something useful. Owned by the Wilson family, the company is now 23 years old and employs 200 talented team members. While there are several companies who do similar work, Morrison Industries says they stand apart in their confidence that they're the only ones doing the job right. Among the clients and customers who need the company's services are automotive original equipment manufacturers (OEMs) and Tier 1 companies. When it comes to a typical day at Morrison Industries, President Jacob Wilson says, "A typical day at Morrison Industries is never the same. We build custom shipping containers, so every job is different." You'll also find Morrison Industries involved with bettering the local community through efforts that include scholarships to area high school students, volunteer participation in community service efforts, and regularly honoring employees for excellent service.
The Opportunity
Morrison Industries first discovered LBMC Employment Partners in 2014 through its relationship with LBMC's accounting services. After enlisting the HR assistance of LBMC EP, Morrison Industries has benefited from a variety of services, including recruiting, compliance, and administrative. Four years later, the business relationship remains, and Jacob Wilson says, "We chose LBMC Employment Partners because of its reputation for success."
Morrison Industries partnered with LBMC EP to meet filing and reporting requirements under the Affordable Care Act. LBMC EP has helped Morrison Industries identify their full-time employees, determine plan affordability, and collect the employee data necessary for reporting. LBMC EP prepared the onerous Form 1095-C for every full-time employee including mailing each form to their employees. The Morrison Industries employee head count is large enough to require electronic filing with the IRS, and LBMC EP has the systems in place to submit ACA forms on their behalf.
The Solution
As Morrison Industries is a company that values its employees, the relationship with LBMC EP makes for a great fit. LBMC EP's core purpose is to make a good business better through a list of goals that include accountability, respect, and continuous improvement. Those same characteristics are visible through Morrison Industries' company values that include doing the right thing, unity, teamwork, and collaboration, as well as rewarding personal growth. Through the continued partnership with Morrison Industries, LBMC EP is honored to deliver quality HR services that best meet the company's unique needs. Clients like Morrison Industries inspire LBMC EP to continue helping good businesses be even better.