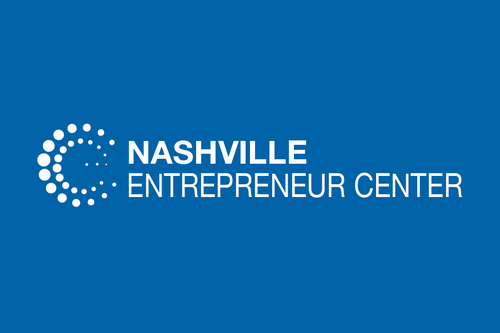 Connecting Entrepreneurs to Resources to Create, Launch, and Grow Businesses
The Client
Launched in 2010 as a front door to Nashville's entrepreneur ecosystem, the Nashville Entrepreneur (EC) has become a community hub for entrepreneurs to connect, experience resourceful programming, and learn from each other and industry experts about ways to create, launch, and grow businesses. Among the various types of educational entrepreneur training offered by the EC is a 14-week interactive training called PreFlight, which allows entrepreneurs who have business ideas the opportunity to build structure, foundation, and a head start at launching a startup.
The EC also offers specialized programming for startups in the healthcare and music industries, since Nashville is a major hub for these industries. Membership to the EC is available in levels designed to meet the entrepreneurs' needs, offering everything from community events, industry insights, mentorship and coaching from experts and business advisors, co-working space, dedicated desks, and more.
Other unique characteristics of the EC include a volunteer advisor program, a strong focus on diversity and inclusion, and, as a Google for Entrepreneurs Tech Hub, members can access other participating entrepreneur centers in North America. The EC's VP of Operations, Heather McBee, says, "There's no typical day at Nashville Entrepreneur Center. Our 16,000 plus square-feet facility is constantly alive with unique community events, learning and advising, and entrepreneurs working side-by-side. There's an innovative energy that vibes here every day."
The Opportunity
Being a small, nonprofit organization with 11 full-time staffers, the EC needed a way to manage and pay staff members in a cost-effective and professional way. While it didn't make sense for the nonprofit organization to hire its own HR employees, the EC enlisted the PEO services of LBMC Employment Partners. Among those PEO services are employee benefits, payroll, onboarding, and employee handbook development.
The Solution
The EC values the service level LBMC EP provides. "We're a low-maintenance organization when it comes to HR-related needs, however, when we do have needs, LBMC EP's professionals are quick to respond," says McBee. "There's never friction, and they are always available to assist, collaborate, and meet our unique needs," McBee adds. The EC team appreciates the personal touch and flexibility that LBMC EP provides. "LBMC EP has improved our workflow by growing with us and providing valuable tools to help simplify our work," McBee affirms. For employers who might be considering outsourcing an HR service provider, the EC highly recommends giving LBMC EP the opportunity to "roll-up their sleeves" and show how they can help serve your employees' needs.