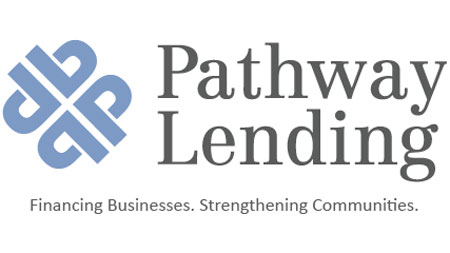 Financing Businesses and Strengthening Communities
The Client
Pathway Lending was created in 1999 as an economic development agency to increase access to capital for Tennessee businesses. As a Community Development Financial Institution certified by the US Treasury, Pathway Lending takes pride in the more than $175 million in loans and 36,000 hours of business advisory services for clients, investors, and partners. Pathway Lending's mission is to provide lending solutions and educational services that support the development, growth, and preservation of underserved small businesses, affordable housing, and sustainable communities.
Pathway Lending serves businesses throughout Tennessee and Alabama, but they specifically focus activities on underserved target markets that include businesses located in qualified investment areas (as defined by low-income census tracts, poverty rates, and unemployment statistics) and African-American owned businesses.
In addition, Pathway Lending also operates Pathway WBC, a women's business center that provides training, education, and peer learning to support and accelerate the growth of women-owned businesses and strengthen their impact upon the economy. One of seven women's business centers in Tennessee, they have seen an average of 150% growth per year (number of people receiving training, training classes offered, and hours of training offered), since the center began in 2014.
The Opportunity
Pathway Lending began working with LBMC Employment Partners in 2005, as they moved their offices from Oak Ridge, Tennessee, to Nashville. One of Pathway Lending's sister companies had been working with LBMC EP already and established the connection.
When asked how LBMC EP's PEO services have made a difference for Pathway Lending, President Clint Gwin said, "LBMC EP offered a smooth, turnkey solution for us when we began to develop our own policies." Gwin said the major draw to LBMC EP was in the company's commitment to small businesses, as he added, "We knew our clients would need access to other benefits and services than we could provide on our own, and LBMC EP was the answer."
The Solution
Pathway Lending considers LBMC EP a great partnership. President Clint Gwin praised the working relationship he has seen between the dedicated staff at Pathway Lending and the highly-skilled team members at LBMC EP. As they are financing businesses and strengthening communities, they can focus their efforts on those tasks at hand, while LBMC EP alleviates the many complexities of employee management. Gwin affirmed, "LBMC EP has been an excellent solution for a small, growing nonprofit like ours."