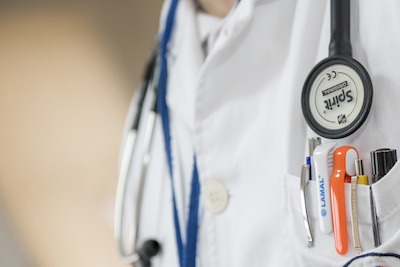 The Ease of Training & Onboarding
The Client
Surgical Management Partners (SMP), located in Chattanooga, Tennessee, helps to manage and staff inpatient and outpatient departments for a local hospital system, such as the outpatient surgery area, outpatient gastrointestinal facility, and inpatient gastrointestinal facility. They have been established in their hospital since 2012 and have become an intricate part of the system. They currently oversee about 60 employees with job functions ranging in patient care roles such as clinical, clerical, and technical levels within the departments.
Opportunity
When SMP first joined the hospital system, they had approximately 40 employees, and they were having a difficult time finding health insurance that was both affordable and practical for their employees. In addition to health insurance, SMP needed a trusted partner to handle payroll and other human resources functions while they focused efforts on maximizing patient care. Navigating through all available health insurance plans can be overwhelming, however, when SMP joined with LBMC EP, they received the best solutions for their employees.
Another small challenge SMP wanted to overcome was onboarding Carla Elrod, now the Administrator of SMP who had been in the hospital scene as an RN for over 30 years. Carla took the Administrator role in 2013 — a year after LBMC EP had been established with SMP. Carla had never worked with a PEO vendor before, as all HR roles were internally met. It was a completely new experience to learn about a PEO organization, and she was looking forward to working with LBMC EP.
Solution
LBMC EP met with Carla almost as soon as she began as Administrator of SMP, as she says, "They were very detailed as far as what the relationship was and how they could support during the transition. They provided a manual with all materials as far as forms and protocols. They taught me the HR side, as well as the details of the payroll system." She describes LBMC EP as being very responsive and timely, "They wanted to ensure that I had the tools I needed to be successful. And, they were more than willing to be available if I had questions along the way," says Carla.
LBMC EP is not only available to Carla, but also to every employee of SMP, "They're an advocate for the employee and employer…The HR team is familiar with our employees, when you call, they are knowledgeable about the employee and the situation. Our employees are comfortable calling them directly if they have any concerns." LBMC EP and SMP have created a solid foundation, which helps all employees including Carla rely on LBMC EP for any needs.