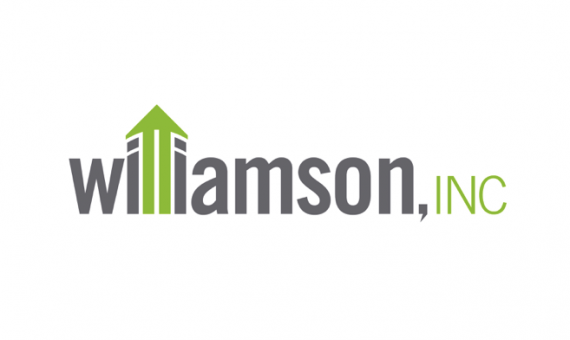 Innovatively Building Prosperous Business Communities
The Client
Celebrating its fifth anniversary as an organization in 2017, Williamson, Inc. exists to serve Williamson County and its six cities as the county's Office of Economic Development and Chamber of Commerce. With economic development, Williamson, Inc.'s role is to recruit new businesses to Williamson County, which involves working with companies that desire to relocate to the county, as well as creating a workforce pipeline for the many companies that are already located within the county. With its Chamber of Commerce role, Williamson, Inc. works to help already established companies within Williamson County to grow and thrive.
"A regular day on the job for Williamson, Inc.'s 15 team members involves being engaged within the community through attending events and supporting businesses," says Bryan Doleshel, Chief Community Development Officer at Williamson, Inc. Through innovative programs, networking and educational events, beneficial services, vocal business advocacy, and business growth opportunities, Williamson, Inc. is committed to the core values of leadership, education, and community.
The Opportunity
Williamson, Inc. was formed when the county's pre-existing chambers of commerce merged together to form one collaborative organization. What makes the organization unique is that while it is a membership-driven organization with about 1,400 businesses as Chamber of Commerce members, there are approximately 6,000 businesses it supports as the Office of Economic Development. Where a typical Chamber of Commerce might focus on networking events, Williamson, Inc. is more focused on business initiatives that affect the local economy.
"LBMC Employment Partners is a corporate partner of Williamson, Inc., and our relationship is strong," says Doleshel. "The LBMC EP team is highly involved in Williamson County's local community and economic development. We love to do business with local companies, and LBMC EP is an incredible anchor company that is a strong supporter of what's happening in the community," Doleshel adds. On a practical level, Williamson, Inc. loves having local access to the LBMC EP team. "We can call, stop by, and get to know each other. It's more of a relationship, which is indicative of how Williamson County does business," says Doleshel. Rather than reaching out to a call center, the Williamson, Inc. team benefits from personally knowing the LBMC EP professionals, and they see them at community events, which is important to both organizations' work and mission.
The Solution
"LBMC EP was the best option for us as a small employer. With a competitive marketplace, being able to offer more to employers is a challenge, but LBMC EP gave us access to a lucrative benefits package for our employees that we could not provide through the private marketplace," says Doleshel. In addition to employee benefits that include medical, dental, short-term disability, life insurance, and a generous 401(k), Williamson, Inc. also enlisted the help of LBMC EP's payroll services. "For employers who are considering all the potential benefits they can provide for employees, LBMC EP offers a wonderful portfolio that can help your employees," affirms Doleshel. "With a local and personal touch, LBMC EP's team of professionals are always ready and willing to help. They have been a fantastic resource for our staff," he adds.