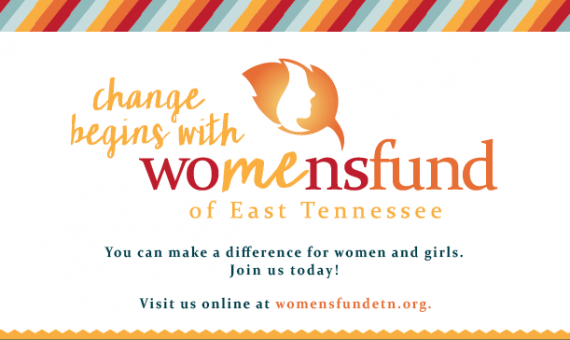 Supporting Companies of All Sizes
The Client
The Women's Fund of East Tennessee is a non-profit organization based out of Knoxville, Tennessee, created to transform the lives of low-income girls and women in the 25 counties of East Tennessee. here are many Women's Funds around the country, and the East Tennessee organization was established in Knoxville in 2011.
Originally a part the East Tennessee Foundation (ETF), the Women's Fund separated with support from ETF to become its own 501(c)(3) non-profit. They now have an endowment fund of $2.2 million, with a goal of $10 million to break down barriers for girls and women in East Tennessee. After four years of grant-making, they have made gifts and grants of approximately $300,000 to 16 exemplary organizations towards efforts that provide critical support to help women find solutions to family and community challenges such as life skills, work skills, and education, and they advocate against domestic violence.
The Opportunity
The ETF had already established a working relationship with LBMC Employment Partners. In October 2015, the Women's Fund filed to be a 501(c)(3), and along with that came many fears of having to handle all LBMC EP did for ETF. Terry Morgan, the first and current Executive Director of the Women's Fund of East Tennessee, wears many hats throughout the day — from donor relations, fundraising, and board and committee member meetings to public relations and marketing opportunities, website updates, and staffing development, among many other duties. Terry was skeptical of the affordability of LBMC EP since they were a new, and small non-profit, but she needed a vendor that provided assistance with such things as employee services, payroll, and insurance opportunities.
The Solution
When the Women's Fund became their own non-profit, LBMC EP met with Terry to discuss options. They explained how everything could and would work, how LBMC EP remained affordable, and even covered items outside of the realm of work that the Women's Fund potentially needed. Terry was relieved of their flexibility saying, "I was so pleased to learn through LBMC that we would have the opportunity to join their PEO…I cannot say enough about the respect [LBMC] has for helping women and girls. We are not a big account for them, and yet they are so willing to help us grow."
Having LBMC EP as a vendor has helped Terry concentrate on the most important tasks at hand for the Women's Fund, as she explains, "I feel like I'm in good hands. This is important, as there is so much to be accomplished right now as a small non-profit. We have so many counting on us for support.  I really don't have to worry about that other side of the business." LBMC EP has allowed Terry to make stronger connections with the girls and women they support, and in that way, Terry feels LBMC EP has helped give back to the community.