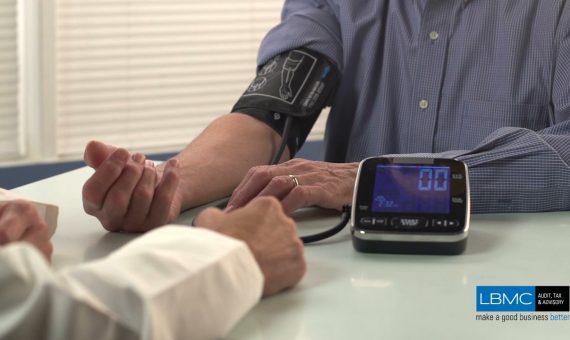 Chris Lovin, Practice Leader of LBMC's Business Valuation/Litigation Support explains what you should consider when conducting an Ambulatory Surgery Center valuation.
As more consumers move toward higher deductible health plans and become responsible for more out-of-pocket of healthcare expenses, patients are increasingly taking advantage of relatively lower cost ambulatory surgery centers. The sector is growing, both in new centers and joint ventures.  We are often asked to help our clients with valuations of ASCs involving an acquisition, sale or joint venture in the urgent care space, as well as valuations of minority interests.
We rely on the discounted cash flow method to value ASCs and support our valuation with market multiples extracted from ASC transactions. We assess the probable future cash flow potential of a center by reviewing relevant data. We review historical financial statements to understand risks related to expected volume, revenue per visit, and costs associated with providing services.
When evaluating valuation providers for ambulatory surgery centers, you want to make sure they consider Volume analysis, Competitive landscape, Location demographics, Regulatory environment and changes in reimbursement for freestanding ASC and hospital-based surgery and many other value drivers. Appropriate discount rates and market multiples should be researched to reach valid valuation conclusions using the income and market approaches. 
The business valuation of your ambulatory surgery center is becoming more and more complex. Make sure you are researching your provider to make sure they have the depth and experience looking at the items above to get you what you need.