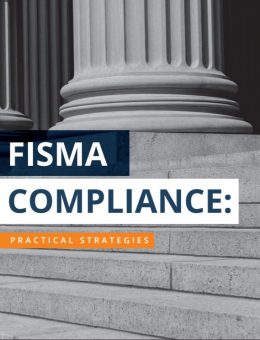 FISMA regulations are multi-faceted and burdensome, and as a result, many organizations struggle with compliance. To provide clarity, our industry-leading experts have developed a guide to help government agencies and contractors better understand FISMA and how to approach compliance in a strategic way.
This 21-page guide will help you to:
Evaluate your organization's attitude toward compliance—"check the box" compliance vs. risk-based thinking
Identify gaps and integrate a holistic approach to implementing and monitoring security controls
Understand FISMA compliance—to evaluate security now and maintain security with continuous monitoring
We created our guide to help you align your data security program not only with compliance but with the optimal solution for your organization as well. We hope you enjoy it!