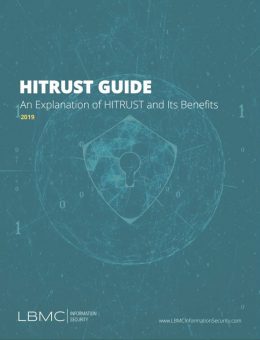 If you are a healthcare organization or a service provider that handles electronically protected health information, you know the critical importance of maintaining patient privacy and complying with HIPAA. Our new, free guide, HITRUST guide, tackles questions like:
What is HITRUST?
The Benefits of Using HITRUST
Challenges of Deploying the CSF
The Assurance Program: How It Works
We'll explore what HITRUST is, the benefits of deploying it, and
how organizations can clear the high bar it can present in the implementation.