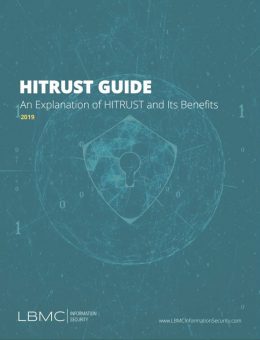 If you are a healthcare organization or a service provider that handles electronically protected health information, you know the critical importance of maintaining patient privacy and complying with HIPAA. Our new, free guide, HITRUST guide, tackles questions like:
What is HITRUST?
The Benefits of Using HITRUST
Challenges of Deploying the CSF
The Assurance Program: How It Works
We'll explore what HITRUST is, the benefits of deploying it, and
how organizations can clear the high bar it can present in the implementation.
The information is current as of the date indicated and is subject to change without notice. The information and data presented are based on sources believed to be reliable, but we do not guarantee their accuracy or completeness.