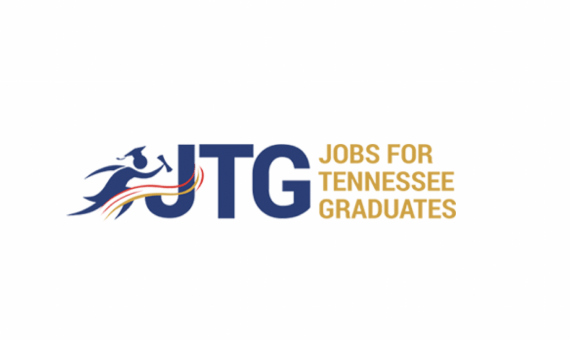 Jobs for Tennessee Graduates (JTG), an affiliate of Jobs of America's Graduates (JAG), is a statewide nonprofit organization dedicated to stewarding high school students with barriers to graduation, with follow through toward post-secondary education and/or job opportunities.
By partnering with local school districts, JTG specialists teach core skills not covered in other classes to high school seniors in an effort to support their growth and position them for success after graduation. The class of 2016 earned $5.4 million dollars in post-secondary opportunities. In 2017, 624 JTG students graduated at a 96% rate. 
JTG launched in 1981 under Governor Lamar Alexander. It was exclusively state-funded until 2013 but transitioned into a 501(c)(3) in July of 2014. While the organization continued to thrive in its mission, the transition created some new challenges related to managing human resources, payroll, and employee benefits.