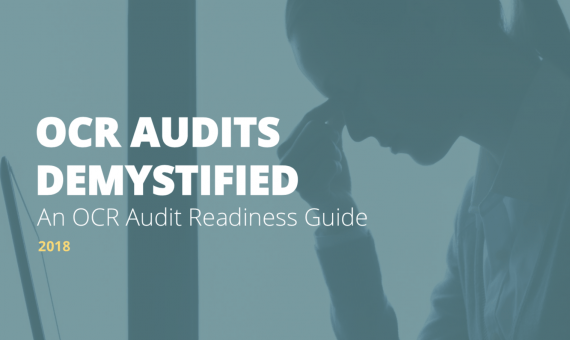 When it comes to the OCR's HIPAA audits, some covered entities and business associates are prepared, while many are not. Even some organizations that think they're in compliance will fall short. If you are a healthcare provider, health plan or healthcare information clearing-house (or you provide services to them), now is the time to take an objective look at the policies and procedures you have in place and evaluate your degree of risk.
Our free guide, OCR Audits Demystified, features:
A Compliance Primer: HIPAA and OCR Audits
Myths About Healthcare Security Compliance
5 Steps to Bolster Your OCR Audit Readiness
HIPAA Security Compliance and OCR Audits: Justifying Your Level of Data Security
OCR Audits for Compliance: Gearing Up
What to Do If Your Are Selected for an OCR Audit
Not sure where to start? This guide provides a framework for how to prepare for an OCR audit.