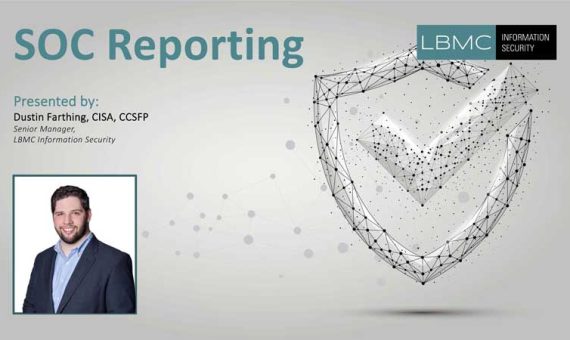 SOC reports help your business retain and attract new customers. Every business that shares critical data with a service provider wants to be sure that the business partner is doing all it can to protect its vital information assets. How do you prove you are? 
Learning Objectives:
What is a SOC Report?
Why is a SOC Report needed?
What's the difference between SOC 1, SOC 2 and SOC 3 Reports?
What's the difference between a Type 1 and Type 2 Reports?
On-Demand Webinar Duration: 09:32
Speaker:
Dustin Farthing, CISA, CCSFP, Senior Manager, LBMC Information Security