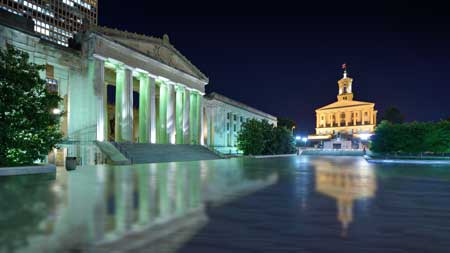 On April 26, 2017, Governor Haslem signed the IMPROVE Act (House Bill 534) into law. The Act's official name is "Improving Manufacturing, Public Roads and Opportunities for a Vibrant Economy (IMPROVE) Act" or the "2017 Tax Cut Act." The Act or legislation is also known as Public Chapter 181 in the Tennessee 110Th General Assembly.
The Act is publicized as the largest tax cut in Tennessee history, but it's purpose is to raise taxes to fund transportation and road projects. The Act increases gas taxes and vehicle registration fees while simultaneously provides tax relief to Tennessee manufacturers, phases-out the Hall Income Tax, decreases the sales tax on food, and provides property tax relief to the elderly and disabled veterans.
This guide provides a divided summary of the changes into tax decreases and tax increases.