Litigation Support, Forensic Accounting & Business Interruption Claims
Attorneys rely on our ability to research and communicate complex financial issues. We are accustomed to compiling and analyzing large amounts of financial and economic information for presentation to the trier of fact in the clearest and most convincing manner. In addition to business litigation support and forensic accounting services, we also offer business interruption claim support and leverage the resources of the LBMC Family of Companies to serve you.
Business Interruption Claims
In addition to losing income from tornadoes and other weather disasters, many companies are experiencing widespread business interruption from the COVID-19 pandemic. As a result, businesses are looking to leverage their business interruption insurance.
Under most business interruption insurance policies, to file a claim the business must experience a physical loss or the damage must generally occur on the insured's premises. Business interruption extensions such as contingent business income, ingress/egress, loss of attraction, and even civil authority claims all require physical loss or damage by a covered peril.
Many property policies are subject to exclusions for pathogenic organisms, viruses, and disease- or illness-causing agents, so a careful review of the policy is prudent.
LBMC partners with attorneys in three ways as part of the business interruption insurance claims filing process.
Quantify lost business revenue.
Partner with the insurance company to address the specific claim.
Provide litigation support and expert witness testimony.
Damages analyses based upon the following: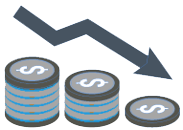 Lost profits

Disgorgement of defendant's profits (unjust enrichment)


Lost or diminished business value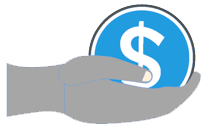 Reasonable royalty
Forensic Accounting Services
Litigation involving complex financial and economic issues requires compiling and analyzing large amounts of accounting, financial, statistical and economic information which then must be summarized and presented in a clear and convincing manner. Attorneys rely upon LBMC to help them research, understand, summarize and communicate those complex issues. Presenting our conclusions through meaningful reports, visual aids and effective expert testimony allows us to properly educate and advise counsel, client and the trier of fact.
Our involvement in all stages of a case can include:
Aiding in the preparation of interrogatories and requests for production of documents
Researching and analyzing financial issues
Determining economic damages
Assisting with preparation for depositions and trial
Providing expert witness testimony
Our litigation support professionals are accustomed to rigorous cross-examination, and our experience has given us insight into what triers of fact expect and need from a CPA in preparation for trial and in court. Areas in which we are called upon to provide forensic accounting services include:
Lost Profits resulting from:

Breach of Contract
Unfair Competition
Trademark and Tradedress Infringement

Fraud and Embezzlement
Business Valuations
Partner and Shareholder Disputes
Royalty Accounting