Audit and Assurance Services
An audit isn't just a requirement: we see it as an opportunity to explore every possible avenue that can support your business growth. We're visionaries. At LBMC, our audit and assurance team not only gives you the clarity you need, they provide proactive analysis and actionable insights that give you renewed confidence in the financial performance of your business. Taking a consultative approach, we will guide and advise you as you continue to implement best practices and build your business.

There is no greater tool than an accurate map of your operation. With assurance, we are painting an extremely detailed picture of your operation and saying: 'Based on the data, this is where we should focus our efforts.' It allows us to be proactive, to identify potential issues before they become serious problems.
Jim Stevison, Shareholder, Audit and Assurance
Our auditors leverage sophisticated software to identify meaningful insights hidden in your business's financial data, before translating these into strategic recommendations that help you move your business forward.
Qualities you can expect from our team:
Professional services delivered in a personalized manner
Vigilant, detail-oriented accuracy and leading industry expertise
Well-planned and coordinated delivery
Proficiency in the use of artificial intelligence (we use MindBridge Ai)
Efficiencies using technology including IDEA® Data Analysis Software, Smartsheet™, Sharefile™ and CaseWare
We also have extensive experience in mergers and acquisitions — working hand-in-hand with management, buyers, sellers and third-party advisors to ensure you are informed at every step of the process. Our support begins with the acquisition and carries over into sell-side due diligence. This approach helps us to keep deal-related matters at the forefront of your audit each year.
In all of our work, we take a forward-thinking approach designed to keep you prepared and minimize surprises. Above all, we value long-term client relationships that allow us to truly know and understand each other — because like we said, it's about more than just the numbers.
Personalized Attention
We tailor our audit approach to the needs and characteristics of each client and invest time to become familiar with each client's business and accounting systems.
| | |
| --- | --- |
| | Preparation & Planning: LBMC's service model begins with detailed planning and agreed to timelines to ensure that deadlines and expectations are met. LBMC commits to meeting with our clients on a monthly or quarterly basis. |
| | Collaboration: The LBMC audit team partners with you as an extension of your own internal resources, acting as not merely a service team, but as an advisor to the operation of your enterprise. |
| | Responsiveness: As an extension of your internal resources, the LBMC audit teams are committed to providing timely and accurate solutions and are able to pivot quickly to meet the needs of your business. |
Audits, Reviews, and Compilations
More than an obligation: audits are an opportunity. Satisfy requirements and unlock new insights that streamline operations and boost performance.
Fraud Prevention and Detection
Enforce robust fraud prevention policies and investigate suspicious activity with our specialized team.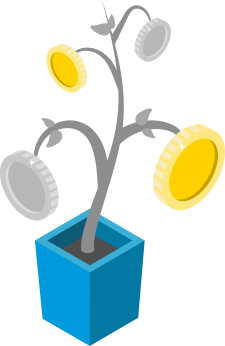 Employee Benefit Plan Audit Services
Ensure compliance with all relevant regulations and design a plan that serves both your business and your employees with our experienced auditors.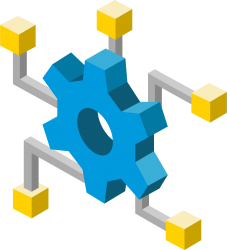 Internal Audit
Get a detailed assessment of your internal governance and access the insights required to build a better future.
Lease Accounting Services
The new lease accounting guidance presents an opportunity to proactively implement new processes and policies while simultaneously taking inventory of your company's lease populations, in order to assess the impact on future financial reporting.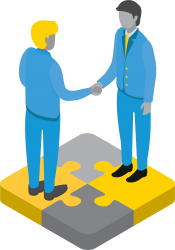 Sarbanes-Oxley Compliance Services
LBMC has extensive experience with both Section 404 of the SOX Act, the COSO Framework as well as external auditing standards. We have assisted numerous companies of various sizes and in a variety of industries with their SOX compliance requirements since the initial year of SOX compliance for accelerated filers in 2004.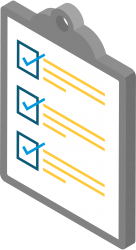 System & Organization Control (SOC) Audits
Establish credibility with customers, vendors, investors, and more with a SOC audit led by our expert team.
Who is LBMC?
Initially founded as a traditional accounting firm in 1984, LBMC has become the largest professional services solutions provider based in Tennessee. With offices in Tennessee, Kentucky and North Carolina, we've become industry leaders in tax, audit, advisory, accounting and finance, human resources and recruiting, technology, cybersecurity, procurement, and wealth advisory services for both businesses and individuals. We can be your one-stop-shop for all your business needs.
We primarily work with the following companies and industries:
Better
Connections
We're happy to answer any questions you may have. Please send us an email using the form and one of our professionals will get back to you promptly.
Headquarters (Nashville, TN):
201 Franklin Road
Brentwood, TN 37027
Mailing Address:
P.O. Box 1869
Brentwood, TN 37024-1869
Phone: 615-377-4600
Office Hours: 8am-5pm, Monday-Friday
Chattanooga, TN:
605 Chestnut Street
Chattanooga, TN 37450
423-756-6585
Knoxville, TN:
2095 Lakeside Centre Way
Knoxville, TN 37922
865-691-9000
Louisville, KY:
325 West Main Street, Suite 1600
Louisville, KY 40202
502-585-1600
Charlotte, NC:
3700 Arco Corporate Drive, Suite 175
Charlotte, NC 28273
704-846-6750
Complete this form to have an LBMC expert contact you.