Affordable Care Act Recordkeeping
The Affordable Care Act ("ACA") has placed a large and costly burden on employers. Employers must now provide health plans that meet minimum requirements regarding coverage and affordability or pay the penalty price.

Is your plan affordable to your lowest paid employee?

Does your plan provide the coverage required by the government?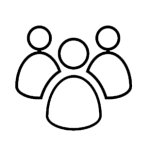 Are you a large employer?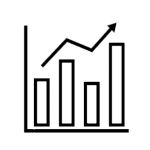 Do you have the ability to track and report coverage and costs information on every employee?
Did you know?
Employers are now tasked with tracking the correct information of their employees (and, possibly dependents if their plan is self-insured) on a monthly basis?
The challenge has been that many items that need to be recorded for ACA come from multiple sources at the employer level. An employer may need to pull data from payroll, HR, time and attendance tracker, and/or their benefit administration systems. LBMC Employment Partners, LLC, can assist you with both data collection and form preparation.
ACA Recordkeeping Services
LBMC Employment Partners' role is as follows:
Determine Applicable Large Employer ("ALE") status
Monthly tracking of full-time and full-time equivalent employees
Monthly tracking of ACA indicator codes
Track relevant employee data, medical plan coverage status, and spousal/dependent date, if applicable
Plan affordability threshold based on client's safe harbor usage
Produce Form 1094-C and 1095-C
Penalty support of unmerited employer penalties
Client's role is as follows:
Provide complete and accurate employee census data
Provide employee census data in the specific format for onboarding
Provide employee new hire, termination, and medical coverage status changes monthly
Provide medical plan premium invoice/statements monthly
Identify variable hour employees who become full-time after their initial measurement period
Confirm with medical carrier and/or broker if medical plans meets minimum essential coverage/minimum value
Complete request questionnaires and inquiries in a timely manner
All content and services on this page are offered by LBMC Employment Partners, LLC. LBMC Employment Partners, LLC, is part of the LBMC Family of Companies and is an independent entity with services and products being provided exclusively by LBMC Employment Partners, LLC.