LBMC Employment Partners' Client Spotlights
Welcome to LBMC Employment Partners' client spotlights page, where we put our clients first! Our page showcases the success stories of our valued clients and the innovative solutions we implemented to help them achieve their goals. We believe that highlighting these success stories is a powerful way to demonstrate our capabilities and showcase our commitment to helping businesses grow.
We offer a variety of partnership opportunities tailored to your unique business needs. Our team of experts is dedicated to working with you to find solutions that will help you succeed. Whether you're looking for inspiration or seeking a potential partner, we invite you to explore our Client Spotlights and discover how we can help you achieve your goals. At LBMC Employment Partners, we prioritize your success above all else.
Client Spotlights for Those in the Construction and Real Estate Industry
John J. Campbell Co., Inc. & Camco Roofing Supplies, Inc.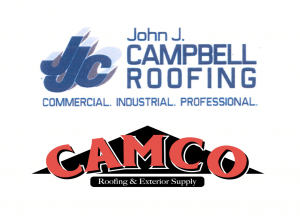 John J. Campbell Co., Inc. and Camco Roofing Supplies, Inc. were founded in Memphis, Tennessee in 1971 and 1978, respectively, by John J. Campbell Sr. and John J. Campbell II. The companies, owned by John J. Campbell III, employ 195 individuals, with John J. Campbell Co., Inc. serving commercial contractors and property management companies, while Camco Roofing Supplies, Inc. serves residential roofing companies and suppliers.
John J. Campbell Co., Inc. and Camco Roofing Supplies, Inc. have been working with LBMC Employment Partners since 2016 after being referred by an insurance agent. LBMC EP provides HR and payroll services, preparing payroll taxes and necessary ACA compliance forms.
Linda Moore, Vice-President of Finance for John J. Campbell Co., Inc. says, "LBMC EP's excellent customer service continually shines and is a major reason we enjoy partnering with them. LBMC EP has improved our business workflow by keeping our companies compliant with HR regulations. They have saved our employees so much time by preparing tax forms and giving us the information we need to open new tax accounts when necessary."
LBMC EP's excellent customer service and compliance assistance have improved the workflow for both companies, saving time and ensuring compliance with HR regulations. The companies highly recommend LBMC EP for their HR outsourcing services. "They can also effectively implement their payroll system with yours to keep things functioning and moving smoothly in the transition," Moore adds.
Summit General Contractors, Inc.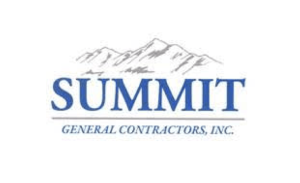 Summit General Contractors, Inc. specializes in commercial retail construction and has been in operation since 2008. Led by president Steve Clark, who has over 30 years of experience in retail, commercial, and industrial construction, the company's focus is delivering on-time, within-budget buildings while prioritizing communication with owners and tenants. With approximately 20 employees, Summit General Contractors, Inc. services a diverse portfolio of clients, from big-box retail companies to small "mom and pop" outfits, and typically runs 8 to 10 projects simultaneously.
Summit General Contractors, Inc. has been partnering with LBMC Employment Partners since 2013. They offer a range of services such as payroll, affordable health insurance, 401(k) plan, and human resource assistance. Summit General Contractors' Controller, Tyler Trent, shared, "LBMC EP is the total package. The customer service is wonderful, and they are a one-stop shop for everything you need, which makes them a true employment partner."
Summit appreciates the professionalism and hands-on expertise of LBMC EP's team members, who provide excellent customer service and are always available to help with anything they need. LBMC EP eases the burden of HR and payroll duties, enabling Summit to focus on running a successful construction company. Summit also appreciates the competitive benefits package they can offer their employees through LBMC EP. They encourage other companies to take the time to talk with LBMC EP and see all the services they offer.
Client Spotlights for Those in the Healthcare Industry
Shoe Cover Magic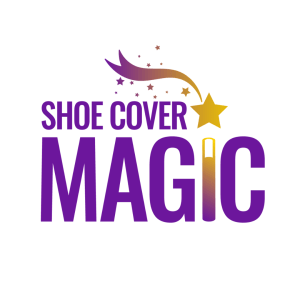 At LBMC Employment Partners, we're proud to have Shoe Cover Magic as one of our valued clients. They sell disposable medical shoe covers and shoe cover dispensers, and we've been working together since their inception in 2019. Through the years, LBMC Employment Partners has provided Shoe Cover Magic with comprehensive benefits packages, HR services, and payroll through our bundled PEO services.
"The relationship with LBMC Employment Partners has been great because of their responsiveness, knowledge, and professionalism," states Clarinda Sturm, Operations Manager. "They always go above and beyond to meet our unique needs."
LBMC EP's Professional Employer Organization (PEO) provides Shoe Cover Magic convenience knowing they have one point of contact for all HR matters. Having a dedicated Human Resources Business Partner has improved their workflow and the prompt responses and accurate service continues to be beneficial.
Sturm mentions, "We highly recommend LBMC EP to any organization considering their services. Anytime we have had a situation or issue come up, they have always been there to help us work through. If we have ever been unsure of anything we have always been guided in the right direction. I cannot say enough good and positive things about LBMC as a whole and would recommend LBMC without hesitation."
Chattanooga Surgical Oncology and Associates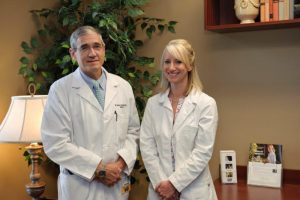 Founded in 2001, Chattanooga Surgical Oncology & Associates has been serving the Chattanooga, Tennessee community for over two decades. They are a unique medical practice, focusing on the surgical treatment of benign and malignant tumors.
When Chattanooga Surgical Oncology & Associates began working with us in 2006, they quickly realized that they needed more than just basic payroll and HR services. With our PEO services, we were able to provide a comprehensive solution to their HR needs, including creating an employee handbook that navigated their new accountability.
Our partnership with Chattanooga Surgical Oncology & Associates is built on trust and a shared commitment to improving the patient experience. By handling the many details of human resources-related tasks, they were able to focus on what matters most – their patients. In fact, they were even able to expand their services to include Saturday clinic hours, allowing more patients to be seen and cared for.
If you're considering enlisting the services of LBMC EP, take it from Loretta Bowling, the Practice Manager at Chattanooga Surgical Oncology & Associates – "LBMC EP is well worth the time and service. I couldn't do my job without them!" Let us handle your payroll, HR, and insurance needs, so you can focus on what you do best – growing your business and providing exceptional service to your customers.
Cornea & Cataract Consultants of Nashville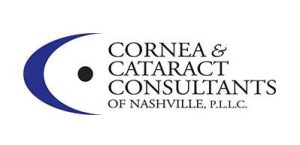 Cornea & Cataract Consultants of Nashville merged the practices of two renowned cornea surgeons and ophthalmologists, Dr. Ira Shivitz and Dr. Erich Groos, in 1998. Today, the practice has expanded to three locations and employs 49 individuals, including additional physicians who joined the team over the years. With a focus on quality standard practices and proven care, the practice also includes a boutique Optical Shop, Visual Eyes, renowned for their expertise in difficult-to-fit contacts.
When Cornea & Cataract Consultants of Nashville decided to change their relationship with Human Resources Outsourcing, they discovered LBMC Employment Partners through their research process. Now in their third year of partnership, LBMC Employment Partners provides HR compliance, hiring processes, payroll services, a direct HR Business Partner, and benefits administration. According to Matt Newbill, the Administrator/CEO, LBMC Employment Partners has been responsive to their needs while ensuring compliance with federal and state guidelines. The partnership allows Cornea & Cataract Consultants of Nashville to focus on their day-to-day operations with peace of mind.
For Cornea & Cataract Consultants of Nashville, having a local partner was important. LBMC Employment Partners has acted as a back-up to their large staff, taking care of payroll, tax filings, government reporting, and providing the value of a much larger risk pool in the negotiations of annual benefits. When considering LBMC Employment Partners, the practice recommends looking at their experience within your field of work, changes in benefit plans over the years, and how other clients view their accountability of service and responsiveness. They also advise taking their services and fee structure into account.
Currie Medical Specialties
Currie Medical Specialties is a leading provider in the design, manufacturing, and marketing of pneumatic compression devices and garments for the prevention of Deep Vein Thrombosis (DVT). Established in 2005, Currie Medical Specialties is now owned by JMH Capital Partners in Boston, Massachusetts, and has 45 employees across two locations.
LBMC Employment Partners provides HR, payroll, and payroll tax services for Currie Medical Specialties. Since 2018, Currie Medical Specialties has also outsourced HR-related tasks such as onboarding and terminations to LBMC EP. According to Vice President, Controller Deanna Kerrigan, LBMC EP has been critical in keeping Currie Medical Specialties in compliance with federal and state laws and regulations for payroll taxes. Kerrigan praises the knowledge and friendliness of HR Manager Leah Boyd and Payroll Specialist Denise Baltz, saying that LBMC EP is a genuine extension of their team.
For companies considering outsourcing payroll or HR tasks, Kerrigan recommends LBMC EP as a great addition to their team. She emphasizes that LBMC EP cares about their employees as much as they do and offers high-quality services, making it a worry-free and worthwhile choice.
Elmington Senior Living
Elmington, a commercial real estate investment company with a background in multi-family property management, entered the senior living industry in 2018 through third-party management. Since Rick Sweeney became President in March 2019, the company has expanded to eight communities across three states. Elmington Senior Living prioritizes personalized care and luxurious amenities for residents and places emphasis on employee retention and resident care. The company currently has 250 employees.
Elmington Senior Living chose LBMC Employment Partners as their HR outsourcing provider due to their integrity and track record of exceptional client service.
LBMC's Professional Employer Organization provides Elmington with HR support, payroll, and benefits services. Having a dedicated Human Resources Business Partner has improved their workflow and LBMC's prompt responses and accurate service continues to be beneficial.
"LBMC Employment Partners strive to be a partner and a long-lasting relationship. We look forward to furthering our partnership with them." – Rick Sweeney, Elmington Senior Living
Heritage Pointe Senior Living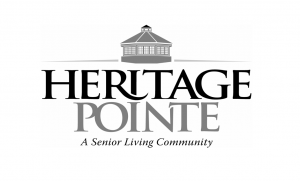 Heritage Pointe Senior Living, the leading provider of assisted living and memory care in the Upper Cumberland, offers 24-hour care and assistance in apartment-style living. Owned by Beacon Company, LLC, a local and private entity, Heritage Pointe Senior Living has been operating since June 2007.
Following acquisition of W Squared's HR/Benefits/Payroll division, LBMC has been instrumental in providing Heritage Pointe Senior Living with accounting services, including bill pay, monthly financial statements for partners, and all payroll services.
"The transition from working with W Squared to LBMC Employment Partners was natural and seamless, and we trust all the vendor partners that they provide us," affirms Heritage Pointe Senior Living's Executive Director, Susan Dalton. She attests to LBMC EP's accessibility and dedication, making their partnership a success. Dalton says, "Trust the team at LBMC Employment Partners to take off some of your load. As a small- to medium-sized business owner, you only have so many hours in a day. Partnering with a trusted vendor like LBMC EP, you'll free up your valuable time to focus on the work you love while investing time into the company you love."
Nashville Fertility Center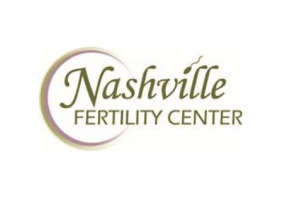 Nashville Fertility Center, established in 1991 by Dr. George A. Hill, is a leading reproductive health care provider in Tennessee and neighboring states. The center specializes in a broad range of diagnostic testing and treatments for male and female infertility.
One of Nashville Fertility Center's unique advantages is its on-site laboratory and surgery center, which offers patients a comprehensive and convenient experience in one location. With a team of 51 employees, they are dedicated to providing high-quality reproductive health care services.
Nashville Fertility Center has been partnering with LBMC Employment Partners as their PEO provider for several years, receiving a range of HR services including employee benefits, payroll, and compliance management. The level of service provided by LBMC EP has been exceptional and has exceeded their expectations, according to Michael Garde, the Administrative Director at Nashville Fertility Center.
Nashville Fertility Center has compared the services and costs of approximately 70 vendors they work with, but they couldn't find a better value for the services they receive from LBMC EP. LBMC EP has proven to be the best PEO provider for Nashville Fertility Center, and they have no plans to switch providers. Garde encourages other organizations to do market research and find a provider that fits their specific needs. However, when comparing LBMC EP to other providers, he affirms that it will be hard to compete with their quality of services and accessibility.
Verustat
Verustat is a remote patient management company that works as an extension of clinical staff to monitor Medicare patients with chronic conditions. With strong leadership and extensive experience in patient engagement and healthcare technology, they have been providing high-quality service to physicians and patients since 2020.
Verustat faced challenges with benefit costs and HR knowledge before taking advantage of LBMC Employment Partners' Professional Employer Organization (PEO) services for HR, payroll, and benefits.
According to President Emmet Seibels, their strong prior relationship and satisfaction with LBMC's tax and accounting arm made it easy to choose LBMC EP for their HR needs. The company's workflow has improved significantly since LBMC EP started handling their HR, payroll, and benefits, and they can focus on running and growing the business while LBMC EP handles the HR side of things.
With plans to expand, Verustat recently raised $17 million in capital and is confident that LBMC EP can grow with them, acting as an internal part of their company. Their main contact at LBMC EP is extremely knowledgeable and customer-service-oriented, making LBMC EP feel like a natural extension of their team.
Client Spotlights for Those in the Hospitality Industry
Scarlett Hotel Group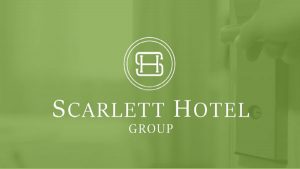 Scarlett Hotel Group, co-owned by Andrew Scarlett, Rob Sadoff, and Zio Pekovic, specializes in hotel management, acquisitions, and development. The company purchased its inaugural hotel property in Clearwater, Florida in June 2016 and has since expanded its portfolio to include high-quality hospitality assets, predominantly under the Marriott, Hilton, and Hyatt brands. With around 250 team members spread across all locations, Scarlett Hotel Group effectively manages and develops its properties to deliver exceptional guest experiences.
Scarlett Hotel Group partnered with LBMC Employment Partners in 2017 to provide competitive benefits for its managers and focus on spending time with its teams. LBMC EP has been an extension of the group's corporate office, providing comprehensive HR services, and increasing its scalability to 155 employees in 2020.
LBMC Employment Partners' consistency and efficiency have impressed Scarlett Hotel Group, who continue to acquire new hotel properties with the help of LBMC EP's accurate and efficient transition of new employees to its PEO. With six Scarlett Hotel Group clients in total, LBMC EP supports the group as it continues to expand. Scarlett Hotel Group uses a competitive benefits package to attract qualified, talented managers to join its team and increase the retention rate of its current managers.
Sadoff encourages, "Doing everything and mastering nothing is a critical mistake. Whether out of the gate or seasoned, the efficiency of your business when using LBMC EP is only going to help you become more profitable."
Client Spotlights for Those in the Manufacturing and Distribution Industry
James' Meat Co., Inc.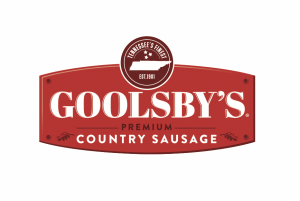 James' Meat Company, Inc. produces Goolsby's Country Sausage for customers in the Southeast, Texas, and parts of the Northeast United States. Owner James Goolsby learned the sausage business from the ground up, working for a major sausage company in Nashville before starting his own business in 1981.
James' Meat Co., Inc. partnered with LBMC Employment Partners for HR outsourcing services including payroll, timekeeping, benefits, and updating employee handbooks. Office Manager Mandy Byars says, "We were receiving less than stellar service from our previous provider, and, after meeting with LBMC EP's Rebekah Harney, we knew that they would be a great fit for us."
LBMC EP's exceptional customer service and support has been the key to this successful partnership. By working with LBMC EP, James' Meat Co., Inc. has been able to focus on other business initiatives, as LBMC EP saves them time and energy. Byars affirms, "You can't go wrong by choosing LBMC EP for HR outsourcing services. The team is wonderful, and they are accommodating to all my business needs."
Wylie Steel Fabricators, Inc.
Wylie Steel Fabricators, Inc. has been a top steel fabricator since its establishment in 1977, with a strong focus on quality, dependability, and customer service. From its humble beginnings with only four employees in Springfield, TN, the company has grown to over 50 employees, a 55,000 sq. ft. building, and a sales and administrative office in Cool Springs. They are capable of performing large and complex projects that many other fabricators cannot, which sets them apart from the competition.
When Wylie Steel Fabricators, Inc. had its first interaction using a third-party payroll processor while part of a nine-company consortium, they knew it was time for a change after the consortium succumbed to the 2001-2004 recession. The company had been working with LBMC's audit and tax divisions since 1993, which made LBMC Employment Partners the natural first choice for their new service partner. The company's leaders were impressed with the level of service provided by LBMC Employment Partners, and their pricing was either better than or roughly equal to their competitors.
LBMC Employment Partners' expertise enables Wylie Steel Fabricators, Inc. to focus on satisfying their customers' needs. "Everybody we work with at EP is competent and helpful, but our main contact, Bill Alderson, maybe the best service representative I have ever had the pleasure of working with. We regularly ask him to perform miracles for us or bail us out of our own messes, but he never seems anything but patient and willing to help us. On the rare occasions when Bill is not available, someone else fills in seamlessly and we don't miss a beat," said Buck Porter and Denise Stephens.
Client Spotlights for Those in the Not-for-Profit Industry
The Refuge Center for Counseling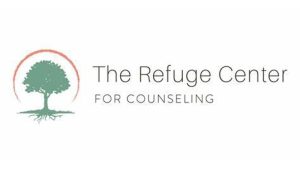 Located in Franklin, TN, The Refuge Center for Counseling was founded in 2005 by two local marriage and family therapists, Amy Alexander and Jennifer Gillett, in order to meet the ever-growing demand for mental health support that is affordable and accessible to anyone.
LBMC Employment Partners was referred to The Refuge Center by one of its Board members, and since January 2018, the partnership has grown steadily. The non-profit organization needed HR services such as payroll management, employee benefits, and onboarding, and LBMC EP was able to provide them at a reasonable cost.
Partnering with LBMC EP has been crucial in giving The Refuge Center's smaller full-time staff more time to focus on operations, programmatic work, and fundraising. LBMC EP's accessibility, support, and expertise have been invaluable to the organization's growth. The Refuge Center highly recommends LBMC EP to other organizations of similar size and need, as they have provided generous sponsorships and have been a supportive and encouraging partner overall.
tnAchieves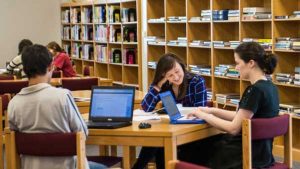 tnAchieves launched in 2008 with a mission to eliminate barriers to post-secondary education. It provided a scholarship, mentoring, and community service opportunities to students. With the launch of TN Promise in 2014, tnAchieves transitioned to administering the programmatic pieces of the scholarship. TN Promise provides funding for technical or community college to every Tennessee high school student, and tnAchieves serves 95% of Tennessee's high school seniors as a partnering organization. tnAchieves' goal is to assist as many students as possible to and through college.
tnAchieves partnered with TN Promise in 2014 and turned to LBMC Employment Partners to handle their HR tasks. LBMC EP has assisted tnAchieves with open enrollment, onboarding, terminations, and payroll to ensure compliance with state and federal laws. They streamlined systems for tnAchieves' onboarding, open enrollment, and payroll through Employee Navigator, and their staff is always available to explain benefit details and update directors on new payroll regulations.
The best part of working with LBMC EP for tnAchieves is their HR Business Partner. "She is always quick to respond to questions and provides detailed and thoughtful answers. Our team is supported through her diligent work, organization, and timely responses," Tribble says.
Client Spotlights for Those in the Professional Services Industry
The Cook Law Office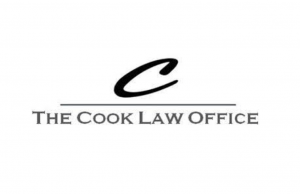 The Cook Law Office, founded by Mr. Larry W. Cook in 1988, caters primarily to clients in the financial services industry. Their main objective is to recover money for their clients in the fastest way possible while also reducing delinquencies. They file anywhere from 250 to 350 lawsuits each month in courts across Tennessee, Kentucky, Missouri, and Illinois. After operating as a sole practitioner for almost 20 years, Mr. Cook moved the practice to Franklin, Tennessee, and shifted the focus entirely to collections for various finance companies in the area. Since then, the business has grown exponentially, with revenues consistently increasing each year. Today, the firm comprises three attorneys and seven staff members and is located at a new facility in Northern Davidson County.
The Cook Law Office's clientele primarily consists of banks and finance companies. According to Owen Compton, the firm views its business as a service first and a law firm second, and they sought to provide more benefits to their employees in addition to acquiring human resources services. In December 2015, the firm heard about LBMC Employment Partners (EP) and was impressed with their staff and the options they provide. The size and reputation of LBMC EP in the community, as well as the savings offered by their group of companies, were the key factors that led The Cook Law Office to choose them.
LBMC EP handles all payroll, benefits, and staffing issues for The Cook Law Office, freeing up their time to focus on what they do best. Compton notes that LBMC EP's staff is always responsive and willing to help with any question they have. They also value the education and guidance provided by the LBMC EP team, allowing them to save time and avoid worrying about important HR-related areas of the business. Compton encourages any small business overwhelmed with administrative tasks to consider LBMC EP, as they will help maximize their time to focus on the business and ensure that HR issues and needs are handled correctly.
MVI Field Services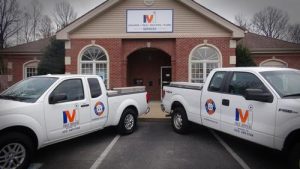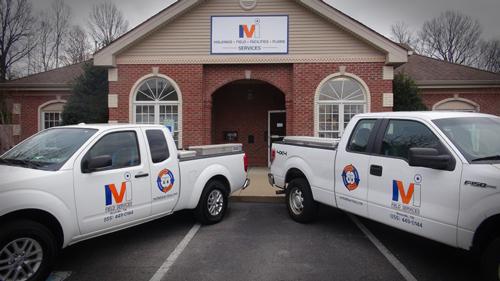 Established in 2009, MVI Field Services started as an inspection company specializing in fuel compliance for convenience stores. Over time, it has grown to become the biggest provider of inspection services for underground storage tanks in the US.
Today, MVI offers a wide range of services, including inspection, compliance, and facility management for above-ground storage tanks and consolidated rental car facilities. MVI's services span across gas stations, airports, and rental car facilities all over the country.
MVI, a top workplace in Middle Tennessee with 123 employees across 47 states, struggled to manage HR compliance and onboarding with a dispersed workforce. A recommendation led them to partner with LBMC EP in 2006, attracted to their diverse services and excellent reputation. "We were drawn to LBMC EP's excellent reputation and diversity of services," says Rick Patterson, CEO at MVI Field Services.
Since then, LBMC EP's PEO services have streamlined MVI's workflow, improved onboarding, and provided HR, payroll, accounting, and auditing support. "Our relationship has been sustained thanks to the team's commitment to personalized support," says Patterson.
Client Spotlights for Those in the Technology and SaaS Industry
Bondware Inc.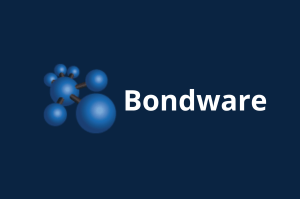 Since 2001, Bondware Inc has been a family-owned business that specializes in software solutions for website management and e-commerce marketplaces. With a team of eight employees and over 50 independent contractors, they pride themselves on providing sophisticated features on hosted websites without incurring excessive licensing fees. Founded as a spin-off from Edgenet Inc., an early internet provider and software company based in Brentwood, TN, Bondware owns and operates several websites based on the software and licenses the software in a SaaS manner to other businesses such as publishers and associations.
Challenges: HR Knowledge and Compliance Before partnering with LBMC Employment Partners, Bondware faced HR challenges such as compliance and knowledge. The founder of Edgenet, Tim Choate, lead the spin-off/acquisition of Bondware and established the relationship with LBMC EP for HR, payroll, and benefits. "LBMC EP's deep HR expertise in areas such as employment law, policies, and compensation advice allowed us to avoid HR issues encountered by many small businesses," said Vice President of Finance & Administration, Tammy Choate. "We rely on LBMC EP for expert HR advice on demand whenever we need it, and it has been a great partnership."
Solutions: Improving Workflow with Specialization and Expertise LBMC EP has been instrumental in improving Bondware's workflow by providing HR specialization and expertise. This has allowed them to quickly grow their team and expand their services. "LBMC EP has helped us provide generous benefits and flexible work arrangements for our employees, which has been key to our success," said Tammy Choate. With LBMC EP's PEO services for HR, payroll, and benefits, Bondware can focus on what they do best – providing innovative software solutions.
We are proud to partner with Bondware Inc and provide expert HR services that help them grow and thrive. Contact us today to see how we can help your business succeed.