New Service: GPO offering pre-negotiated contracts for shared savings
LBMC Procurement Solutions is excited to announce our new GPO partnership. With an immense list of suppliers and contracts in the portfolio, all clients can participate in the high-tiered savings that our overall book of business qualifies for. You have the option to sign up directly with our GPO right now!
Outsourced Procurement Services
LBMC Procurement Solutions is a fractional procurement services team providing a boutique solution that removes scale as an obstacle for clients. With aggregation & strategic analysis of operational spend, we can help businesses better monitor costs, report expenses, and do more with less effort.
What is procurement in business?

One component of Procurement is the strategic analysis of operational spend. Done well, it can yield rapid savings of 22% on average to your bottom line, with enhanced services and efficiencies. Today, the procurement function within businesses is being elevated to a strategic component of value creation. This provides the opportunity of a competitive advantage for business owners. A good procurement solutions provider can become an extension of the organization's existing procurement resources, helping you do more with less effort.
LBMC is an Aggregated Procurement Partner.
LBMC developed a solution that turns passive participation in a GPO into an active effort to bring all needed items under contract and control – thus becoming your Aggregated Procurement Partner. If you have a company-specific need that is not in the network, we will use our Group Purchasing Power and negotiation experts to negotiate a better contract with you and for you. When we add it to our portfolio and offer the same product to our growing list of clients, we'll continue to drive pricing down and ROI up.
While some Group Purchasing Organizations (GPO's) pass their bulk buying power on to their members in the form of tiered discounts, LBMC believes in cross-platform aggregated savings. GPOs only use group rates at a pre-determined supplier list level. LBMC aggregates pricing so that all companies get the same pricing. Regardless of the size of your company, you can receive two times, three times, even ten times the volume discount you might already have.
LBMC is a Procurement Service Provider.
LBMC's strategic procurement team can positively impact your company's bottom line through our full procurement process from aggregated purchasing power and supply sourcing. We are a procurement service provider who can provide:
competitive market research
rapid analysis of organizations spends
select suppliers
strategic vetting
negotiate payment terms
contract negotiation and management
project management
travel discounts
rapid implementations
procurement transformation
purchasing goods, services or work from a third-party supplier

"My CFO charged me with reducing operations spend. LBMC Procurement Solutions not only helped me save $35K on my computer hardware costs, but they had such superb vendor relationships that it resulted in a rapid and stress-free implementation."
CIO, Professional Services firm
Advantages of working with LBMC Procurement Solutions
LBMC provides clients with a flexible set of procurement outsourcing options, custom configured to meet specific needs with tailored solutions. Working with LBMC, clients' experience:
One true point of contact for any issues
Savings of 10 to 40%
ROI typically exceeding 300%
Quick, easy wins
Purchasing power leverage
Negotiations on your behalf
LBMC Procurement Solutions holds a Quarterly Business Review (QBR) with all clients, looking at what the company is saving and what areas offer additional opportunities for savings.
Procurement Partners and Key Suppliers
---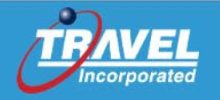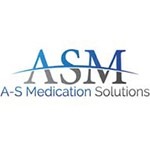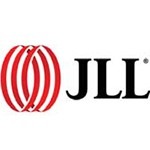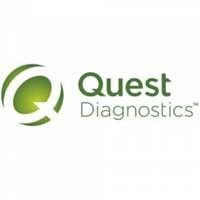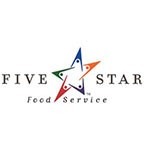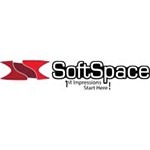 Our seasoned procurement professionals deliver cost savings and measurable business value in both your direct and indirect spend.
LBMC partners with clients to provide procurement services for both direct procurement and indirect spend through a variety of options including an extensive supplier network with category management and expertise for 60+ suppliers, 15 top-tier suppliers, custom sourcing support and alignment with the largest domestic GPO.
We partner with clients to design intelligent sourcing and procurement solutions that address today's objectives and enable flexibility to accommodate scale. If your company has a multimillion-dollar spend, you have an opportunity to drive down cost through procurement by implementing category management.
LBMC focuses on tactical buying steps such as maintaining accurate spend data, optimizing payment cycle terms, eliminating errors in invoices to help optimize the procure-to-pay cycle, spot buying, purchase order management, catalogue management, master data management and accounts payable.
Our range of procurement solutions include:
Source-to-pay – spend management, strategic sourcing and supplier management, performance management and procure-to-pay
Procure-to-pay – purchasing, receiving, accounts payable, inventory and dashboard reporting
Contract management – Our procurement team will support your contracting process from the negotiation of terms and conditions through full execution of the contract.
Facilities management – We bring significant value to our clients through the coordination of space, infrastructure and organization facilitation, the creation of standards and "bills of materials" for repetitive or de-novo projects.
We have experience in delivering procurement solutions to multiple industries including healthcare, manufacturing, retail and financial services.
How do I get started with Procurement?
The first step for any organization seeking to optimize its procurement efficiencies and savings is to have a conversation with a procurement solutions provider. This starts the process of discovering where your business may have inefficiencies around the budget and identify ways to save costs.
Improvements to the bottom line can come in hard savings based on a cost-to-cost comparison or soft savings in efficiencies, technology and reporting. Strategic procurement, however, goes beyond just saving money to creating innovative processes that improve a company's operations and efficiencies and position it for long-term success.
Group Purchasing Organization (GPO)
What is a GPO?
A GPO, Group Purchasing Organization, is vastly different from one organization to another. Our GPO is different than a typical GPO simply by the use of volume and leverage. We aggregate our clients spend which allows members to receive better pricing in typical categories.
Our partnership is through one of the nation's largest GPO's, combining the purchasing power of thousands of companies that result in lower prices for everyone. We can offer significant discounts from hundreds of suppliers for office supplies, medical supplies, electronics, shipping, facility supplies and services, IT, telecom services, food and foodservice supplies, professional services, HR services, payment solutions, and more!
Becoming a member is easy and immediately starts you on a journey of improved savings and operations! Please provide your information and a representative will contact you to discuss your needs and help you complete the membership process.
GPO: The Premier Difference
When you're asked to do more with less, our approximately 3,100+ negotiated contracts with leading manufacturers ensure that you get the products and services you need – and use – across all care settings.
Strength in Numbers – Join a diversified base of 225,000 members representing over 70 classes of trade, including both healthcare providers in the care continuum and businesses.

Purchasing Power – Tap into our $69B combined annual purchasing volume and benefit from negotiated pricing that translates into real savings for your organization.

Hands-on, Consultative Approach – Work with a team of experts dedicated to helping your organization grow and thrive with an extensive suite of tools and membership services.

Continuum of Care Portfolio – 3,100+ negotiated contracts with industry-leading suppliers – everything from medical/surgical supplies to office products to foodservice and more!
GPO Program Benefits
We have everything you need to realize savings and efficiencies immediately!
Use only the contracts you need: Use only those contracts that benefit your company with no minimum spend requirements.
One-stop solutions to streamline purchasing: Eliminate time and money spent negotiating with multiple suppliers by using our pre-negotiated contracts.
Hands-on dedicated program management: Our experienced professionals are there for you every step of the way.
Employee benefits: Through markdowns for many products and services, you can offer additional value to your employee benefits program.
Savings beyond contract pricing: We offer limited time, volume driven opportunities to help you save more money on featured products.
LBMC's GPO has a strategically curated Business and Industry contract portfolio for legal, financial, and professional services firms; independent businesses; and franchise owners. We feature volume-based discounts for many of the products and services your business uses the most.
Product Categories
Facilities Management
Finance
Food
Freight
Hardware/Software
Human Resources & Talent Management
Marketing
Maintenance, Repair & Operations (MRO)
Office Supplies
Contact Us
We're happy to answer any questions you may have on what our procurement experts can do for you. Please send us an email using the form and one of our professionals will get back to you promptly.
LBMC Procurement Office Location:
3 Maryland Farms, Suite 150
Brentwood, TN 37027
Phone: 615-377-4600
Office Hours: 8 a.m. – 5 p.m., Monday-Friday
Headquarters:
201 Franklin Road
Brentwood, TN 37027
Mailing Address:
P.O. Box 1869
Brentwood, TN 37024-1869
Chattanooga:
605 Chestnut Street, Suite 1100
Chattanooga, TN 37450
423-756-6585
Knoxville:
2095 Lakeside Centre Way, Suite 220
Knoxville, TN 37922
865-691-9000
This contact form is for service inquiries only. All vendors should email info@lbmc.com.