Accounting Software (ERP Accounting)
The right ERP accounting software should save you time and effort, ensure accuracy, and improve efficiency. But keep in mind that because every business is unique, you need a financial management solution that works the way your business does. As an ERP vendor we can help you choose the best ERP SaaS (software as a service) solution for your needs.
LBMC Technology Solutions can educate you on ERP software solutions and help you determine which one is best for you. We start with a business discussion to assess your needs and objectively recommend the solution we feel best fulfills those requirements. Then, we work with you to plan for, implement, integrate, and support the software.
LBMC Technology Solutions is a fully integrated IT solution provider dedicated to serving as a trusted extension of your information technology team. Our years of being a Microsoft partner and our cross-industry experience ensure you implement and maximize the use of the software.
Choosing the Best ERP Software for Your Business
There are many factors to consider when choosing an ERP system. Let our experienced client strategists and certified ERP consultants help you find the right fit for your unique business.

LBMC Technology Solutions is a Premier Sage Intacct Partner
Sage Intacct
Sage Intacct is cloud-based accounting software for small and midsized companies. It delivers the automation and controls needed for accurate billing, accounting, inventory management and reporting to reduce errors, stay audit-ready, and scale with your business. Sage Intacct is the only AICPA preferred financial management solution.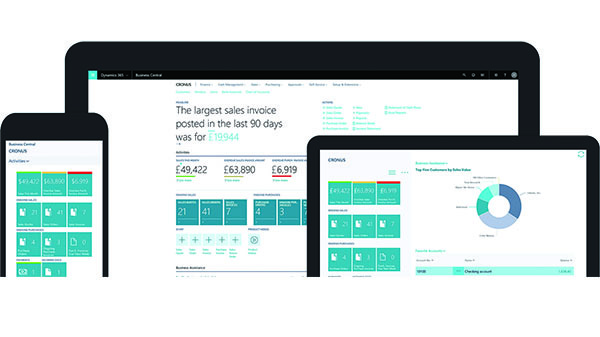 LBMC Technology Solutions is a Microsoft Gold Partner for ERP
Microsoft Dynamics 365 Business Central
Dynamics 365 Business Central is a comprehensive business management solution that helps small to mid-sized businesses manage finances, operations, sales and customer service in an easy to use and adaptable platform with the ability to add many other integrated systems.

Learn More  |  Download Datasheet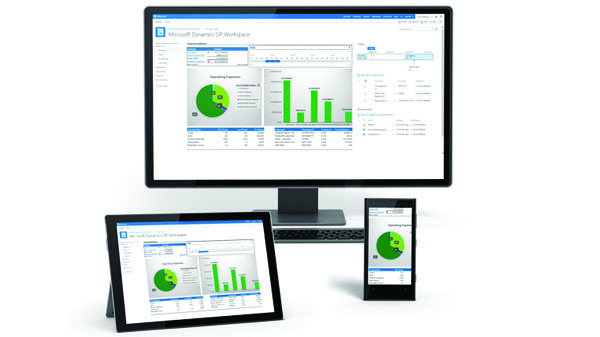 Our certified professionals can help you make the most of your Dynamics GP investment
Microsoft Dynamics GP
Microsoft Dynamics GP is a full-featured financial accounting platform best suited for small to mid-sized businesses. GP is highly scalable with applications for financial management, general ledger, human resources management, manufacturing planning, supply chain management, field service, business intelligence, collaboration, compliance and IT management. Additional modules can be purchased separately, along with the ability to integrate with hundreds of independent software vendors (ISV) applications.
Microsoft Dynamics 365 Finance
Automate and modernize your global financial operations with Dynamics 365 Finance. Monitor performance in real time, predict future outcomes, and make data-driven decisions to drive business growth and business functions.
Microsoft Dynamics SL
Microsoft Dynamics SL is an enterprise resource planning (ERP) solution that combines powerful project – and financial-management capabilities to help businesses manage customer demands, keep up with compliance regulations, and deliver services on time and on budget. Dynamics SL meets the unique needs of industries such as construction, government contracting and professional services and engineering projects.
Our Approach to ERP Implementation
There are many factors to consider when choosing an ERP system. Let our experienced client strategists and certified cloud ERP vendors consultants help you find the right fit for your unique business.
What Makes LBMC Technology Solutions Different?
For over 20 years, LBMC Technology Solutions has been inspiring greatness through technology. We understand how important a reliable technology infrastructure is to your one-of-a-kind business. As your partner, we evaluate your unique business processes and current systems, then identify and apply the most effective solutions.
LBMC Technology Solutions is an award-winning reseller of recognizable industry standard software. If your business needs are beyond what an out-of-the-box software can offer, we will tailor a custom software solution to fit your specific business needs.
Our consultants build connections, nurture innovation, establish ongoing communication, and collaborate with you to architect the best system integration option to help you run your business better. We value our clients' experience and have made it a critical part of our solutions to ensure we are earning your trust and becoming a long-term partner as your company grows.
Whether you need to supplement or outsource a single function, need an ally you can trust, or are in the market for a comprehensive business partner, LBMC Technology Solutions and our Family of Companies can simply be whatever your business needs us to be.