Software Partners
At LBMC Technology Solutions, we map your business goals to efficient technologies. Our certified technical professional enhances efficiency, productivity, and profitability by streamlining and improving your organization with technology that works the way your business works.
Below, we introduce just a few of our software partners.

Automate Sales and Use Tax Calculation and Compliance
Easily automate sales and use tax calculation and compliance with Avalara AvaTax. This end-to-end, fully automated, cloud-based software eliminates the need to manually enter data, download rate tables, or decipher tax codes. Avalara AvaTax takes the worry out of managing sales and use tax compliance for your whole business.
Avalara AvaTax connects to the accounting and financial software that you already own and dynamically delivers real time sales and use tax rates and rules based on precise geolocations in more than 12,000 tax jurisdictions. Add sales and use tax functionality to Sage Intacct, Microsoft Dynamics GP, SalesForce and more.

Complete Solution for AP & Payment Automation
Gain AP automation within your accounting system and reduce paper processes with AvidXchange. Eliminate the outdated, manual processes that make companies susceptible to fraud, late payments, missing invoices, and painful audits. Compatible with many finance programs, this solution holds your invoice and payment information to live in the cloud, allowing users to access necessary data 24/7 from anywhere with an internet connection.
Automate, Streamline and Control Your AP/AR Processes
Bill.com is among the leading digital business payments companies that create magically simple A/P and A/R solutions. Bill.com cloud-based Intelligent Business Payments Platform automates, streamlines, and controls the payments process, saving more than 50 percent of the time usually spent on financial back-office operations by safely automating their end-to-end processes.
The Bill.com Business Payments Network provides small-to-medium businesses efficient and simple online bill payment, unlimited document storage, custom invoicing services, the ability to access the back office from anywhere using any mobile device, and workflow collaboration. Bill.com's services quickly sync to a users' accounting software as well as online bank accounts to better manage company financials while at the same time guarding against errors.
Bill.com partners with the largest U.S. financial institutions, more than 70 of the top 100 accounting firms, major accounting software providers including Sage Intacct, NetSuite, Quickbooks and Xero, and is the preferred provider of digital payments solutions for CPA.com, the technology arm of the American Institute of CPAs (AICPA).

Field Service, Asset & Inventory Management Solution
KloudGin is a Field Service, Asset & Inventory Management software solution that helps companies of all sizes bring quoting, contracts, case management, work order management, field service, scheduling, routing, inventory management, asset management, purchasing, business intelligence and analytics into a single out-of-the-box solution. Kloudgin leverages corporate data where it lies, so that company-wide deployment can be done in as little as 4 weeks.
Every organization's workflows are configured to meet the needs of the operation. Business process automation is enabled through machine learning, which learns the patterns of the business and automates sales, service, ordering of parts at the right time with the required approvals. IoT and M2M device signals can also be integrated to automate service calls prior to hard downs. KloudGin comes with a full multi-media suite that includes bar code scanning, voice recordings, photos, videos, e-signature, video-calling, instant messaging and more.

Automated Time Sheets, Expense Reports & Travel
Manage employee time off, expense reporting, travel, time sheets, purchase orders, and accounts payable invoice management all with Nexonia products. Whether it's a snapshot of staff vacations and sick time off and streamlining expense report submissions or streamlining the PO process and AP invoice management, Nexonia can track and manage day to day operations, giving you more time to concentrate on the bigger picture.
Nexonia's simple-to-use applications are fully integrated with ERPs, credit cards, and other systems supporting a variety of businesses. Nexonia solutions are designed to streamline the reporting and approval process, improve human resource management, and enhance operational efficiency.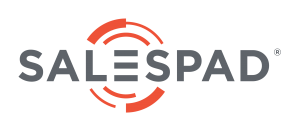 Faster, Smarter Inventory Management for Microsoft Dynamics GP
Salespad is a full front-end order entry, purchasing, sales, and inventory management solution that fully integrates with Microsoft GP. Process orders more accurately and efficiently while having full visibility into each step of your fulfillment. Simplify customer service and sales by providing easily-accessible information.
Take your inventory to the next level with user-friendly software that allows you to see real inventory costs, sales trends, trajectories for growth, and more. No more surprise stockouts, and no more item hunting. See your inventory in real-time, and plan for future demand.

Financial Reporting, Budgeting, Dashboard, and Data Warehousing
Solver BI360 is a comprehensive business intelligence suite designed to propel business performance, efficiency, and productivity throughout the enterprise. This popular data analytics software automates the collection and thorough analysis of data, which then simplifies and streamlines critical business processes such as reporting, planning, budgeting, and scheduling.
With Solver BI360, companies and organizations are able to make effective business plans and schedules, create and execute viable budgets, and drive growth and revenue to optimum levels. The software includes powerful features and seamless out-of-the-box integrations with many third-party systems and applications including Microsoft Dynamics, Sage Intacct, NetSuite, and Salesforce to name a few. BI360 is accessible on your smartphone or tablet via a mobile app download.