Wealth Management & Investment Advisors
We offer a comprehensive suite of executive level financial services to help you achieve your long-term financial goals. As trusted wealth advisors for more than 30 years, we specialize in serving high net worth individuals, families, and Nashville's most prominent companies.
LBMC is committed to building long-term relationships with our clients. We bring a coordinated effort among departments that is not available through traditional firms or sole solution providers. We understand that everyone's financial situation is unique, which is why our financial advisors will work with you to create a customized wealth management plan that suits your needs and goals.
For families and high net worth individuals, we are uniquely qualified to handle even the most complex tax and wealth transfer issues including:
tax planning and compliance
estate planning and wealth transfer strategies
estate and trust matters
philanthropic issues
executive compensation planning
income and retirement planning
With LBMC, you can have confidence that our experience and personal service deliver results focused on your goals and your future. If you're looking for a wealth advisor who can help you achieve your financial goals, look no further than LBMC. Contact us today to learn more about our products and services.
LBMC Investment Advisors, LLC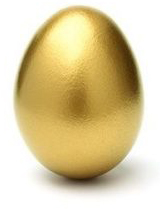 LBMC Investment Advisors, LLC*, creates investment solutions by considering all the components that affect your financial well-being. Our independent, fee-only investment specialists provide financial peace of mind through coordinated investment and tax advice. Your investment success is encouraged by comprehensive counsel that keeps you moving forward. With the resources of the LBMC Family of Companies, we customize services to suit your needs, and do it with the utmost integrity, confidentiality, and personal attention for a relationship you can invest in.
LBMC Investment Advisors, LLC's Website
*Advisory services offered through LBMC Investment Advisors, LLC; an Investment Adviser registered with the U.S. Securities & Exchange Commission.
Individual Tax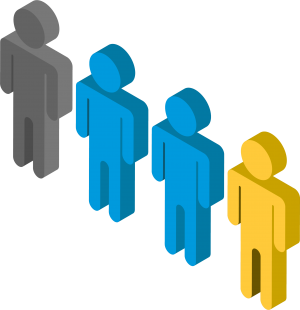 Tax & Wealth Planning for Individuals & Families
The LBMC Wealth Advisors team is comprised of experts in their fields with extensive experience in:
Accounting and Tax Services
Estate and Trust Matters
Executive Compensation Planning
Philanthropic Issues
Daily Money Manager
Time is your most valuable resource. We believe that paying bills and day to day money management shouldn't distract from your busy calendar. LBMC Family Office will take on the worry and stress resulting from these day to day tasks, allowing your family the freedom to invest in quality time with one another.
Family Office Services
Trust LBMC Family Office to absorb the management of your day to day responsibilities. We have been taking care of families for 30 years. Let us take care of you and your family in the same way. LBMC Family Office team provides peace of mind and coordination for high-net worth households with complex financial commitments that require vast expertise in many facets.
Wealth Advisors and Investment Advisors Leadership
Better
Connections
Headquarters (Nashville, TN):
201 Franklin Road
Brentwood, TN 37027
Mailing Address:
P.O. Box 1869
Brentwood, TN 37024-1869
Phone: 615-377-4600
Office Hours: 8am-5pm, Monday-Friday
Chattanooga, TN:
605 Chestnut Street, Suite 1100
Chattanooga, TN 37450
423-756-6585
Knoxville, TN:
2095 Lakeside Centre Way
Knoxville, TN 37922
865-691-9000
Louisville, KY:
325 West Main Street, Suite 1600
Louisville, KY 40202
502-585-1600
Charlotte, NC:
3700 Arco Corporate Drive, Suite 175
Charlotte, NC 28273
704-846-6750
If you are not a client and are interested in more information on one of our service lines, complete the form below to have an LBMC sales team member contact you.