Ben Carver, CPA
Shareholder, Tax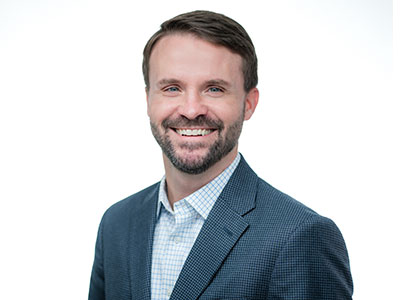 Education
University of Tennessee, Knoxville, Master of Accountancy concentrating in the area of Taxation; Bachelor of Science in Business Administration
Ben Carver is a Shareholder in the tax division of LBMC, PC.
Ben focuses the majority of his time assisting clients in the Healthcare and Healthcare IT industries with an emphasis on private equity and venture capital backed companies. He assists clients with a variety of tax issues including tax compliance, tax accounting assistance, financial statement reporting under ASC 740, multi-state tax planning, and other general tax consulting items. He has extensive experience working with healthcare entities that operate using a "friendly PC" model, both while operating in a flow through and corporate environment. This includes assisting clients with navigating the corporate practice of medicine statutes to determine if beneficial ownership is or can be achieved.
In addition, Ben has worked with clients on due diligence projects both on the buy and sale side. This includes assisting clients with buy side structuring to ensure the most advantageous tax result. His goal while serving clients is to help reduce overall taxation through credits and incentives, structure related changes, management service agreements, etc. that result in tax reductions and advantages.
Prior to rejoining LBMC in 2015, Ben led the tax group for CogentHMG, a Private-Equity backed healthcare company. During his tenure, Ben was able to successfully obtain a Private Letter Ruling with the IRS that resulted in a reduction of federal tax in excess of $10M.
In addition to healthcare, Ben has experience working with a variety of industries including manufacturing, distribution, real estate, software development and other services.
Certifications
Certified Public Accountant (CPA)