Bryan Ray, CPA
Payroll Tax Consultant, Employment Partners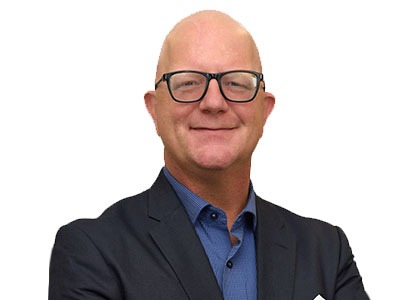 Education
Auburn University, Bachelor's degree in Accounting – magna cum laude
Bryan Ray is a Payroll Tax Outsourcing Manager with LBMC Employment Partners, LLC. He has over 20 years of financial and tax experience specializing in areas of payroll/employment taxation, payroll, cash management, general human resources, and the related outsourcing of these services.
Bryan's previous experience includes officer/management positions with a national payroll and tax filing service provider from 1997 to 2006. Bryan practiced with the Nashville office of a national accounting firm from 1991 to 1996.
Bryan also has extensive experience in value-added payroll tax consulting for corporations including IRS and State agency negotiation and resolution, overall merger and restructure payroll tax issues, internal process review and improvement, overall payroll tax issue resolution, and technical training.
Director of comprehensive, stand-alone Payroll Tax Outsourcing practice serving multi-state, multi-local, multi-entity organizations with employee counts ranging from 1 to 20,000.
Our goal with our Payroll Tax Outsourcing service is to provide growing companies with 100% accurate, cost-effective payroll tax solutions. We want to provide companies with peace of mind and reduced risk in the complex area of payroll tax compliance.
We keep current with thousands of federal, state, and local tax jurisdictions, related filing requirements, and frequent tax rule changes.
LBMC EP offers a complete line of Payroll Tax Consulting services, including:
IRS representation and negotiation services, including abatement requests, appeals, and installment agreements.
Complete response and resolution of payroll tax issues, including written/verbal correspondence with tax agencies, penalty abatement requests, complete follow-up with tax agency until resolution.
Review of current payroll tax processes and recommendations to increase accuracy and efficiency.
Research of state and local withholding requirements for new companies and/or employees.
Analysis and payroll tax recommendation due to company growth, merger, and acquisition, such as experience rate transfer, new jurisdiction compliance, successor/predecessor opportunity, Form W-2 processing and reconciliation, and related payroll tax savings.
Bryan is a frequent speaker to various groups in the area of Payroll Taxation and related matters.
Certifications
Certified Public Accountant (CPA)
For our valued payroll tax clients, we do more than just process the data we receive. We strive to be a complete Partner in all areas of payroll taxation.
Bryan Web