Caryn Woolley, CPA, CISA, PCI, QSA
Managing Director, Quality Assurance, Cybersecurity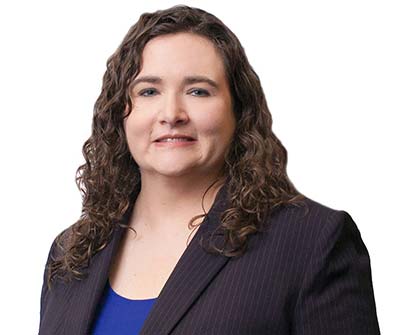 Education
University of Alabama, Bachelor's Degree in Business Administration with an Emphasis in Accounting and Information Systems
Caryn Woolley is Managing Director of Quality Assurance and Professional Development with LBMC's Cybersecurity practice.
As quality control manager, Caryn maintains the firm's high technical and client-service standards. Drawing on more than fifteen years of information security audit experience, Caryn helps LBMC clients meet their compliance objectives through high-quality testing and thorough documentation. Prior to assuming quality control duties, Caryn served in a project management role for all of LBMC's Sarbanes-Oxley internal controls engagements. She also has extensive experience performing assessments and testing to comply with FISMA, SSAE 16, PCI and HITRUST.
Prior to joining LBMC, Caryn served in information systems auditing capacities for a Fortune 500 international healthcare company, as well as a large distributor. This diverse experience has given Caryn an appreciation for practical controls that integrate with financial and operational processes to achieve the organization's security objectives efficiently and cost-effectively.
In her more than ten years with LBMC, Caryn has become a leader in the LBMC Cybersecurity practice. Helping clients to assess and comply with rigorous compliance requirements while maintaining a realistic view of business is a strong focus for Caryn.
Certifications
Certified Public Accountant (CPA)
Certified Information Systems Auditor (CISA)
Payment Card Industry Qualified Security Assessor (QSA)