Dave Roberts
Virtual Chief Information Officer (vCIO)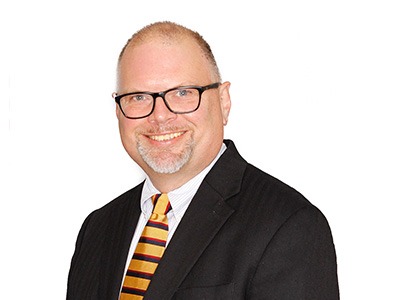 Education
University of Central Florida, Bachelor of Science in Business Administration
Dave Roberts joined LBMC Technology Solutions in August 2017 with the acquisition of W Squared. He has been with the W Squared team since October 2011. His primary focus is providing IT Leadership to clients. With a background in a Shared Services environment, he leverages his experience to bring effective solutions utilizing a combination of client, business partner, and associate's resources.
Aside from a four-year period at Cracker Barrel where he managed Store and Home Office Support organizations, the majority of Mr. Roberts professional experience has been based in the healthcare industry. He served as a Consultant for Health Management Associates (HMA) focusing on implementation of inpatient systems, issue management, and vendor/product selection.
Prior to HMA, Dave served as Director of IT&S for HCA's Shared Services Center in Nashville. In that role, he was responsible for a multi-discipline team providing IT Services and Support in a centralized revenue cycle, payroll, health information management, and physician credentialing environment. Mr. Roberts began his career in healthcare IT as a desktop engineer at Florida Hospital in Orlando, Florida. While at Florida Hospital, he led implementations of internally developed medical transcription systems and network infrastructure and managed the network service group.
Mr. Roberts earned a Bachelor of Science in Business Administration from the University of Central Florida.