Robert Powell
Chief Delivery Officer of Network Engineering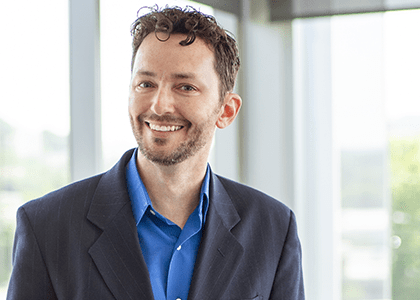 Education
Western Kentucky University, Bachelor of Science in Computer Information Systems
Robert Powell is Chief Delivery Officer of Network Engineering of LBMC Technology Solutions, LLC.
As Chief Delivery Officer of Network Engineering, Robert leads and directs LBMC's team of professional network engineers with enthusiasm and professionalism. Robert's work includes project management, direct internal training initiatives, resource management, technical guidance, and customer relationship management.
Robert's favorite thing about LBMC is the people with whom he works.
"We have an excellent team. Everyone is hardworking, client-focused, personable, filled with integrity, and we still have fun and enjoy working together."
Robert graduated from Western Kentucky University with a Bachelor of Science degree in Computer Information Systems. He continues his education by attending classes and pursuing professional certifications.
With LBMC Technology Solutions since 1998, Robert has worked his way up the ranks by building expertise in designing, configuring, and troubleshooting networks and software packages. His areas of focus include:
customer focused managed services
backup and disaster recovery solutions
cloud hosted systems and storage
cloud hosted email and business solutions
security for the endpoint, gateway and cloud
on premise hardware solutions
You rush a miracle man, you get rotten miracles.
Miracle Max (The Princess Bride)