Welcome Visitors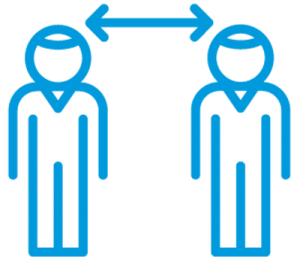 As we welcome you into our offices, we are asking you to abide by the building requirements in each location and follow the protocols and measures we have outlined below.
Guidelines for Reopening
LBMC will be available for meetings based on the limits and guidelines established by the State of TN and the city guidelines of our respective locations of Brentwood, Knoxville, and Chattanooga.
All guests must adhere to the guidelines and restrictions put forth here. These guidelines are intended to keep all guests and staff safe and to ensure a great experience while at our LBMC offices.
Protocols and Measures for Keeping Guests Safe
All guests must confirm they are not symptomatic and have not had contact with anyone known to be COVID-19 positive.
All guests must remain with their meeting host.
All guests should maintain physical distancing standards.
All guests should follow CDC guidelines to limit the spread of infection:

Wash hands often with soap and water for at least 20 seconds
Avoid touching masks, eyes, nose, and mouth with unwashed hands
Avoid close contact with other guests, including handshaking
Cover your cough or sneeze with a tissue, then immediately dispose of the tissue
Clean and disinfect frequently touched items
Meeting Space Protocols
Sanitizing spray and paper towels will be available in all spaces. We require all guests to use sanitizer while in their spaces and wipe down their table-top space along with any other items in use.
Meeting rooms will be limited capacity to allow for appropriate minimum social distancing space as outlined by the CDC.
Guidelines will be posted on each entry door into our offices to remind guests of protocols.