Data Insights

Experienced Solution Architects
LBMC Data Insights is a Microsoft Gold Partner, with a team of highly experienced data platform and analytics solution architects. Our experience extends across multiple on-premise and cloud data platforms. Our mission is to see data insights create a huge impact inside organizations and to be one of the best in the business at providing value to the business. We focus on building collaboration within our clients' business and IT teams to facilitate the most effective use of data throughout their organization. With our team of project managers, architects, engineers, and data storytellers, we are solution-focused, delivering with quality and excellence, using an agile approach to ensure our clients receive value every step of the way.
Core Competencies
We provide the fastest time to decision support analytics with our approach. Your business needs are constantly changing so we take a phased approach and deliver new and useful analytic capabilities much faster than average. We receive your requirements and design as we build, thus we deliver only what your business needs and lay a framework your team can use to work themselves after we are gone.
Data Insights Services
Enterprise Data Platform and SQL BI Solutions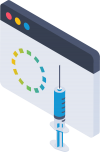 Strategy & Roadmap
Data Architecture
Data Governance
Modern DW
Data Integration Conversion Migration
Legacy DB Conversions
App Rationalization
Data Prep / Data Quality
EHR/EMR/ERP/PM Migrations and Conversions
Data Analytics Dashboarding and Visualizations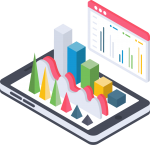 Data Storytelling
Report Consolidation
Scalable Power BI Team
Analytics Strategy
Corporate Training Programs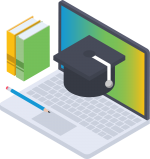 Microsoft Technologies, Power BI
Basic and Advanced
Onsite or LBMC Hosted
What Our Clients Can Expect
As a client, you will experience a high touch and interactive approach from your consultant as we use collaborative and iterative methodology on each project we undertake. The Agile methodology we apply to your project means shorter intervals of delivery where a usable product adds immediate value.
Optimizes financial and operational workflows
Removes the human factors, allowing executives to optimize and address challenges with data
Addresses compliance concerns related to data privacy laws, including the way data is stored and secured, as well as how it's used within the organization
Accelerates time to predict and respond to negative events and reduce their impact on organizations
Client Testimonials

The Data Insights team is dependable and accessible. Whenever I have an issue with Power BI, I can reach out via email and their experts respond with a quick answer they have figured out themselves or involved Microsoft and done a screen share to figure out our problem within a couple of days. They have vast knowledge in different visualization techniques and offer different ways to look at data that I maybe wouldn't have even thought of before. For example, I submitted a question to them asking which visualization would highlight areas where we might be losing margin. Now, instead of having to look through all the pertinent invoices, all this data is easily accessible in Power BI. We can show performance over time, analyze that data, and identify insights on improving those margins.
Finance Director at a large paper distribution company

The historical Power BI methodology hinges too much on the IT department to understand the calculations, models, and needs of every department requiring reporting data. Power BI and supporting components of the new data delivery model allow for more self-service Business Intelligence. While this new method of separating data architecture from self-service analysis is possible, it takes a considerable understanding of the latest in the DAX analysis language. The Data Insights team has been an indispensable mentor for our Analysts in transitioning to this new language as well as in helping our Data Architect build a newer Tabular 'Big Data' architecture.
IT Director with a restaurant chain
Project Experience Samples

Global Apparel Manufacturing – Developed an enterprise data strategy for analytics, overhauling existing data platform and redesigning integrations between various systems. Implemented data governance strategy starting with IT and moving into the business. Developed self-service analytics strategy and delivered Power BI training to power users and end users alike.

Electronic Health Records – Created an OLTP data architecture platform integrating more than 300 doctors of over a dozen groups and numerous EMR's into a population health solution, utilizing database integration services, HL7 and other technologies.

Super Regional Healthcare System—Lead Architect, project manager and development team for the successful integration of the Equifax solution for IRS reporting, as well as other peripheral systems, into the Epic EHR.

National Restaurant Chain —Worked with Finance and IT departments to develop and implement a distributed analytics strategy which focused on IT owning the data platform (intake, data quality, organization, scalability, and security) and Finance owning the development of reporting and analytics views for the business users. This pattern was extended into the Operations team, with each team's lead being heavily involved in the development and mentoring process that was led by our LBMC Data Insights implementation team. Achieved total buy-in from the business side and built a stronger relationship between IT and the business.

National Finance/Title Company — LBMC Data Insights was the lead Microsoft partner working with the Finance team to consult on and implement a 3-year data strategy plan. Began with end-user training on current data and visualization assets. Coached team on data governance strategies and worked with technical leads to improve existing data models, providing best practice guidelines for scalability and manageability. Developed visual data stories using Power BI to share with the business users as part of the rollout.

International Publisher—The Publisher's operation staff turned over and the new team found current reports and data assets were not sufficient in scope detail or format. LBMC Data Insights updated the Data Model, created new dashboards and report capabilities in MSFT Power BI.

National Non-profit—This nonprofit has two conference centers. Many hours a month were spent compiling recent financial numbers compiled alongside the budgeted numbers for the conference center leadership. LBMC Data Insights created a Data Model and Dashboard that displayed the general ledger data in a more concise, visually-effective way, with a daily automated data refresh.

National Pathology and Testing Lab—Designed enterprise data platform architecture and roadmap for organization migrating to a new lab information system, providing recommendations for infrastructure and centralized data warehouse. Partnered with customer to build initial integration with new lab information system into the critical revenue and billing function. Provided guidelines for reporting and analytics architecture and initiated the project work to begin development of these components.
Industries Served
We have worked with companies who have a team of business intelligence (BI) developers as well as those who are looking to grow their team's skills in these areas. Our BI developers also work with small and midsize businesses to bring value and insights using tools already at hand in their corporate Microsoft licensing plans.
Healthcare
Manufacturing & Distribution
Retail, Restaurants / Franchises & Hospitality
Professional Services
Private Equity
Other Industries – Media
LBMC Data Insights Leadership