Culture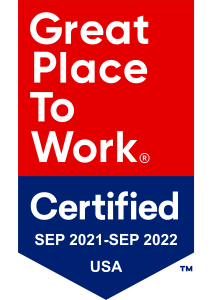 At LBMC we realize that people are most effective and happier overall when they can nurture a healthy balance between their personal and professional lives. We strive for continual satisfaction in this area of our practice, which in return provides continuity of our engagement teams and a higher level of staff and client contentment.
As illustrated by our "Best Places to Work" recognition, LBMC is committed to attracting and retaining the nation's best talent, positioning ourselves to best serve clients with the industry's brightest minds.
More than a career.
LBMC has been named a Top 40 Firm in the country. Today, we've become industry leaders in financial, human resources, technology, information security, and wealth advisory services backed by more than 750 team members – not because a business plan told us to be, but because we're entrepreneurs and our clients asked us to be.
As one of the top firms in the U.S., we are able to offer you more than just a job; we offer you a future that is as bright as you want to make it. LBMC works diligently to develop a unique, collaborative culture with a focus on coaching and training programs. With an unwavering commitment to developing future leaders in the company, LBMC is an employer of choice.
Women's Initiative Network
Mission
WIN@LBMC is a community dedicated to attracting, retraining, developing, encouraging and supporting women within LBMC.
Why?
WIN@LBMC is an affinity group led by an employee steering committee dedicated to developing the skills of all female employees at LBMC. The WIN@LBMC steering committee solicits feedback from over 300 LBMC employees to help guide the direction of the group's development and social activities. We frequently hold networking events, host female leadership panel discussions and participate in industry webinars.
Employees are offered the opportunity to volunteer for steering or communications committee roles within WIN@LBMC.
LBMC Young Professionals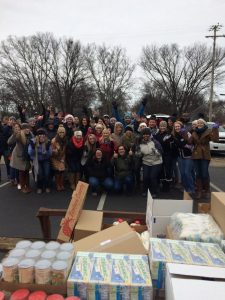 Created to foster leadership, promote teamwork and grow community networks, the Young Professionals (YP) Program supports new LBMC employees with ample opportunity for career development and support.
Available to those in the first seven years of their professional careers, we deliver training, coaching and ongoing access to experts and resources. The YPs direct all program aspects, from budgeting to volunteering, allowing them to build their experience. In direct response to YP input, LBMC provides team-building activities, volunteer opportunities and ways to become board members of non-profit organizations.
Because of its success, the program has received global recognition, with top honors from LEA Global. Our YP members develop values and skills for a lifetime.
An illustration of how much LBMC values our people, the Young Professionals Program nurtures top talent that is retained for years to come.