Data Analytics
Turn data into actionable business intelligence with deeper insights giving confidence to quick decisions.
​76% of CEO's indicated they would invest in automation and nearly 40% of CEOs don't believe their organizations will be economically viable in 10 years if they do not transform. (PwC Annual Global 2023 CEO Survey)
LBMC's Data Analytics team of seasoned data professionals delivers cutting-edge solutions using modern data technology, robust governance frameworks, and streamlined automation processes. With a proven track record of success across multiple industries, we help you leverage the full potential of your data to drive growth, efficiency, and innovation.
What do businesses use data analytics for?
Drive Business Growth
Data can help drive business growth by providing valuable insights that inform key business decisions. By analyzing data and identifying patterns and trends, businesses can gain insights that enable them to make informed decisions about their operations, products, and services.
​Improve Decision Making
Data analytics can help improve decision-making by providing businesses with the insights they need to make informed decisions about their operations, customers, and market trends. By leveraging the power of data analytics, businesses can make more accurate and informed decisions, leading to improved efficiency, increased profitability, and long-term success.
​Enhance Operational Efficiency
Data analytics can help businesses optimize their operations by identifying areas where they can improve processes, optimize resources, and reduce costs, resulting in reduced costs, increased productivity, and improved customer satisfaction.​
What is a data strategy?
A Data Strategy is a comprehensive plan to leverage data as a strategic asset and drive business growth and optimization.​
5 Essential Components of a Data Strategy​
Business Objectives: Define the business goals of data initiatives and prioritize data initiatives based on their value and impact for the business​
​Data Technology: Identify the data technology and infrastructure required to achieve the business goals of each data initiative​
Operating Model: Establish the operating model to define, design, and build data products​
​Data Governance: Implement governance on data ownership, data discoverability, and data quality
Roadmap: Outline the data journey including milestones and goals​
Overall, the Data Strategy should align to the business strategy so that data supports and accelerates the business goals.​
Data Strategy Framework​
Analyze the Operating Model
People: roles and responsibilities; skills and expertise; data literacy and culture; and talent / recruiting strategy
Process: innovation; prioritization and funding; transformation; governance; and knowledge management
Technology: architecture and tech strategy; operations and maintenance; security, reliability, and continuity, access management; and sandboxing and experimentation
Define the Use Cases
Specific ways the strategy is implemented: profitability analysis; data-driven marketing; management reporting; and customer engagement
Data Strategy
Our Approach to Designing a Data Strategy Roadmap
Assessment of the Current State
Comprehensive assessment of the following: data inventory; data quality; analytics and reporting; governance and security; IT infrastructure; and business processes
Identify Gaps Between Current and Future State
Identify potential improvements: data awareness and literacy; business optimization; data-driven decision making; and data governance
Design a Data Strategy Roadmap
Clearly define a plan that includes: goals and objectives; phased approach; timeline; data analytics capabilities; and data infrastructure blueprint
What is Data Visualization?
Data visualization is the process of presenting data in a visual format that is easy to understand and interpret. It is an essential tool for businesses to make better decisions and gain a competitive edge.​
​Communicate complex info: Visualizations help stakeholders understand data and make better decisions.​
Identify patterns and trends: Spotting trends and identifying outliers are easier with visualizations.​
Support collaboration: Visualizations can be shared and discussed by stakeholders.​
Improve efficiency: By using visualizations, businesses can quickly identify areas where they can improve efficiency and optimize their operations.​
Stay competitive: Data-driven businesses can stay competitive by identifying insights and opportunities with visualizations.​
​Data visualization is a crucial tool for businesses to make better decisions, improve efficiency, and stay competitive. With the right data visualization strategy, businesses can unlock the full potential of their data to drive growth, innovation, and success.​
CASE STUDY: Healthcare Client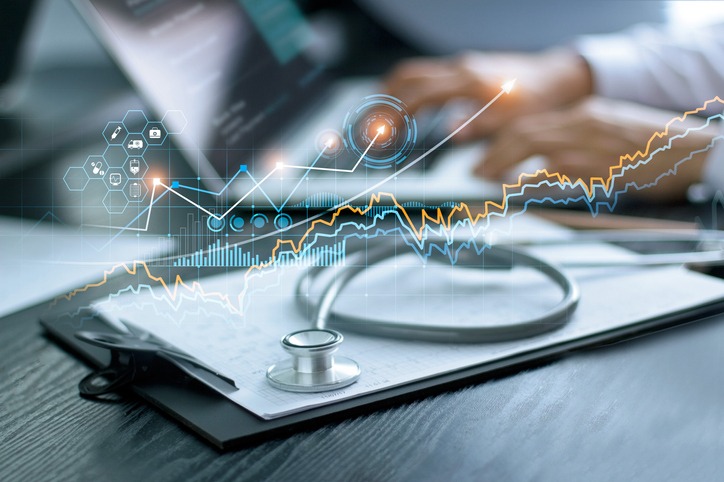 Problem: Our client had data stored in different on-premise systems that were not reconciled with each other. This made it difficult to get a unified view of their data and generate meaningful reports. As a result, the client lacked visibility into key metrics, which made it challenging to make data-driven decisions.​
Solution: To address this problem, we first migrated the client's data to the Azure Cloud, which allowed us to reconcile the data and create a unified view of the client's data. With a unified view of the data, we then built custom Accounts Receivable reporting using Power BI, which provided the client with real-time insights into key metrics such as customer balances, outstanding invoices, and more.​
This solution allowed the client to monitor their financial performance, identify potential issues, and make data-driven decisions. With reliable reporting and a clear view of their data, the client was able to optimize their operations, improve their financial performance, and drive growth.
CASE STUDY: Manufacturing Client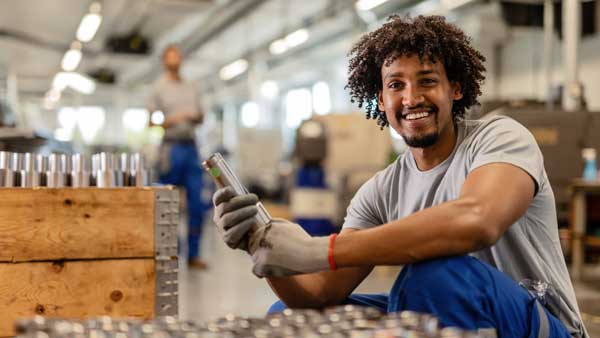 Problem: Our client, a large manufacturing company, was relying on Excel to manage their product and sales data. However, the limitations of Excel made it difficult for the client to gain insights and visibility into their data, hindering their ability to make informed business decisions.​
​Solution: To address this problem, we developed a custom dashboard suite using Power BI. This allowed the client to easily visualize and analyze their data in real-time, empowering them with the insights they needed to make better decisions. ​
Our work also kickstarted the client's data strategy journey, which continues to this day as we help them extract even more value from their data.
CASE STUDY: Manufacturing Client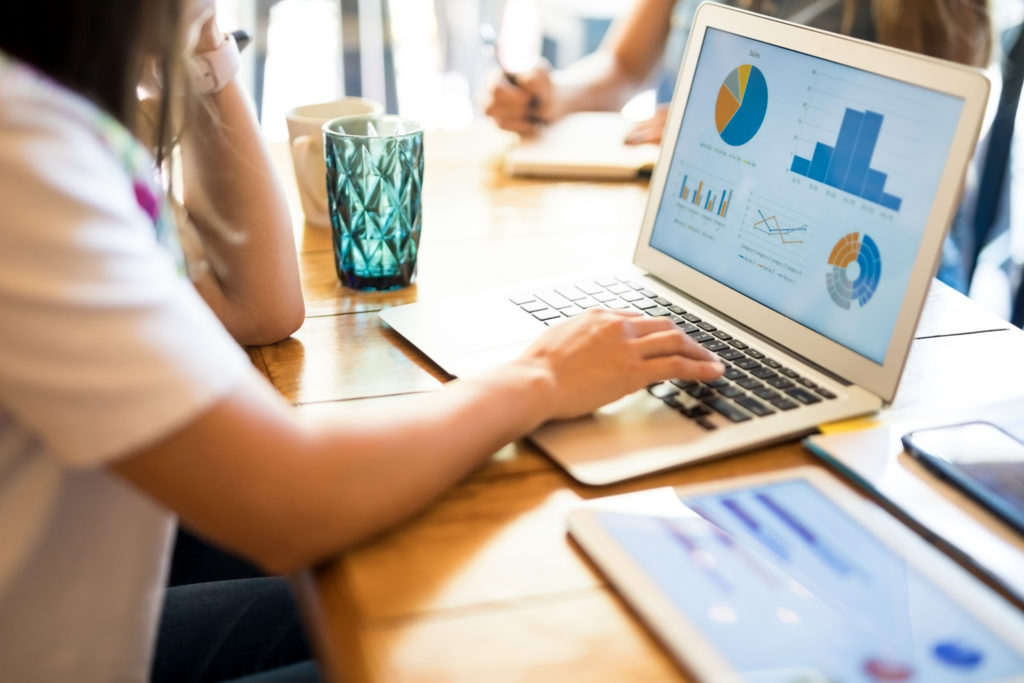 Problem: Manufacturing company visualizes product sales percent changes for one of their retailer's. ​
Solution: We developed a custom dashboard suite using Power BI, which allowed the company to easily identify regions and stores with high sales percent changes. The sales team was able to leverage this information to increase sales by showing the retailer the high demand for the product.​
The custom dashboard suite provided insights and improved visibility into sales metrics, enabling the company to make data-driven decisions and optimize their sales strategy.
LBMC Data Analytics Leadership
If you are interested in more information, complete the form below to have an LBMC sales team member contact you.