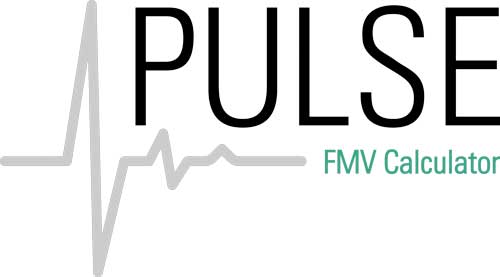 LBMC has developed eight online tools to analyze various physician compensation arrangements, including:
Physician Employment (including stacking and one-time payment tools)
Call Coverage
Medical Directorship
Academic
Shift & Hourly
Our calculators require limited information and can be completed
in less than 1 minute.
1-page PDF reports include FMV range and list of assumptions.
More Than A Valuation
The development of the tool is driven by the healthcare organization's need to quickly assess new
physician recruitment offers, renewals of existing contracts, and various other compensation
arrangements with healthcare providers. Specifically, the purpose of the calculator is:
Identify
Identify a maximum threshold/cap for compensation, based on Fair Market Value and Commercial Reasonableness requirements for the subject specialty.
Report
Provide a printable valuation document/opinion which can be utilized for compliance and contract management documentation.
Review
Identify compensation arrangements which may require a further review through either a consult with
the valuation team or an expanded valuation report.
Frequently Asked Questions:
What is Pulse FMV?
Pulse FMV is an automated, web-based solution for assessing and supporting fair market value of compensation arrangements for healthcare organizations.
What challenges can Pulse FMV help solve?
Time Crunch? Save time by producing FMV reports in under 1 minute.
Limited Internal Resources? Leverage our expertise, with a tool that is easy to learn and implement.
Budget Concerns? Cost effective solution that will save you time and money.
Are FMV reports defensible and backed by independent, qualified appraisers?
Yes, the tool was developed by a team of experts in the Compensation Valuation field, leveraging decades of experience and thousands of valuations.
Please see the links below for bios for some of our experts:
Is Pulse FMV secure?
Security is a top priority of Pulse FMV. Not only is the information protected from outside parties, but Pulse FMV was designed as a secure framework through which you can maintain and monitor access throughout your organization.
What survey data sources does Pulse FMV utilize?
Pulse FMV incorporates one of the most widely utilized and accepted compensation survey data sources in the industry.
Pulse FMV leverages LBMC's deep industry experience and expertise in performing thousands of valuations for healthcare organizations across the country.
Is Pulse FMV easy to use?
Yes! The user interface has been designed and tested by industry experts including hospital administrators and valuators and proven to be simple and intuitive.
How long does it take to run the Pulse FMV Calculator tool from start to finish?
Pulse FMV can be run in a matter of seconds if all the information is readily available.
Does Pulse FMV produce a Fair Market Value ("FMV") opinion, or does it just produce internal benchmarks or thresholds for compensation?
Pulse FMV produces FMV opinions in PDF format which can be relied upon as fair market value support.
How do I access the site?
Pulse FMV is a web-based application and allows for 24/7 access. Visit the Client Login to access.
How much does it cost?
We offer a simple pricing model that allows users full access to all calculators on the website. It is a tier system based on the number of providers for the organization.
Clients can choose a Monthly Subscription or an Annual Subscription. Our pricing structure is flexible, and our goal is always to develop a solution to meet the client's FMV needs within their specific budget.
How many reports can I run?
There is no limit to the number of reports you can run for most pricing models.
How many users can an organization have on Pulse FMV and is there a cost per user?
You can have an unlimited number of users, so there is no cost per user.
It is recommended that organizations closely manage those who have access to Pulse FMV and ensure that they have proper training and oversight. Organizations are responsible for administering their user accessibility and utilization consistent with the terms outlined in the License Agreement, Terms of Use and Privacy Policy.
Who do I contact if I have an issue accessing the website or downloading a report?
Pulse FMV is supported by a dedicated team of professionals with valuation experience. Our support team is available to assist with any technical issues you may have. Please feel free to reach out to your customer support team at FMVcalculators@LBMC.com.
Request a Demo
Headquarters:
201 Franklin Road
Brentwood, TN 37027
Phone: 1 (844) 526-2732
Office Hours: 8 a.m. – 5 p.m., CDT, Monday-Friday
Mailing Address:
P.O. Box 1869
Brentwood, TN 37024-1869
We're happy to answer any questions you may have on what our Pulse FMV Calculator can do for your organization. Submit the form below and one of our professionals will get back to you promptly.