HRIS and Payroll Software
At a time when technology has made much office work easier and more efficient, HR departments at most companies still rely on the same old manual processing and management that they did decades ago.
Fortunately, this is starting to change with the release of a slew of new software platforms specifically designed for streamlining the management of employees. The most comprehensive of these software suites are known as human capital management programs, which provide tech solutions for nearly all HR needs concentrated in one place.
UKG Ready – Human Capital Management Software
LBMC Employment Partners is proud to help clients be successful with HR tasks by offering a full suite of automated, scalable tools that integrate HR, time and attendance, payroll, and more through a unified platform—UKG Ready™, which helps employers to stay competitive and fuel organizational growth—from pre-hire to retire. Our experts will customize the tools to fit your needs and support you from implementation to maintenance.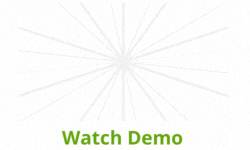 Human Resource Management
Onboarding
Recruitment/Talent Acquisition
Performance Management
Benefits Administration
Workforce Management
Time & Attendance
Scheduling
ACA Management & Reporting
Leave/Absence Management
Payroll Management
Gross-to-Net Calculations
Tax Filing/Payment Services
Check Printing/Distribution & Direct Deposits
Year End Processing
What is Human Capital Management?
Human Capital Management, or HCM, is a buzz in the world of human resources—and for good reason. HCM leverages the information gleaned from regular, everyday HR functions to manage employees more strategically.
HCM begins when an employee is still being recruited and ends when that employee retires. Using data analytics, artificial intelligence (AI), and other digital tools, HCM allows employers to create a custom experience for each employee complete with incentives, salary management, and benchmarking. This new system helps keep employees engaged, which in turn helps with productivity and retention.
This strategic, proactive approach to HR is usually also combined with a more streamlined system for managing routine HR tasks like payroll and absence management. Combining all these pieces together creates an HR department.
What Is HCM Technology?
Human capital management puts all the administrative tools that HR teams need in one place. These programs track an employee from the recruitment process all the way through retirement, using powerful data analytics tools to help HR departments make more strategic decisions.
One of the highest rated HCM programs is UKG Ready, which incorporates all of its tools into one easy-to-use interface that can be accessed remotely from any location. UKG Ready lets HR departments shed the tedium of manually maintaining employee files and keeps everything in one, easily accessible location.
How Programs Like UKG Ready Help Companies Streamline
One source of truth: In a traditional employee filing system, information is usually duplicated in multiple locations. This can lead to confusion and inefficiencies. With UKG Ready, all of an employee's information is in one place and can be accessed from multiple sources. This single source of information gives managers one universal truth to work from: eliminating confusion.
Cloud-based apps: When employees have the option to work from home or from a worksite outside the office, it gives companies flexibility. With UKG Ready, employees and managers can access tools and data from anywhere, so they can have information at-the-ready when they need it and not just in the office.
Compatibility: Implementing a new software system can disrupt the previous protocols that companies already had in place. UKG Ready is compatible with third-party apps so businesses can integrate all of their processes in one place.
Targeted recruiting: Recruiting is time consuming, but with UKG Ready, companies get access to trends and simple tools for getting the word out to the best candidates.
Strategic efficiency: UKG Ready comes with powerful analytics tools that give businesses insights into where their inefficiencies lie, helping employees perform better.
Employee Navigator – HRIS Software
Employee Navigator centralizes your HR records online with new hire onboarding and benefits administration.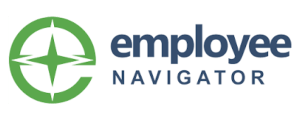 Centralized HR Management:
Streamline Employee Management
Employee Self-Service
Enhance Communication
New Hire Onboarding:
Intuitive self-service tool
Customizable for every business
Comprehensive audit trail
Simple to set-up and manage
Benefits Administration:
Get new hires quickly enrolled
Compare & select plans
Review eligibility for all employees
Monitor employee enrollment status & deadlines
Customizable reporting capabilities
Evolution – Payroll Software
You have total control of your entire payroll and employee information database via our secure Internet server, Evolution. You may display for review an entire payroll register with totals prior to processing. Our goal is always 100% accuracy for both the payroll processing and the accompanying management, financial and tax reporting.

General Features:
Optimization of the payroll function
Accessibility to all employee information and reporting on your PC
Time Clock interface
Automated tax filing service with W-2 production
Personalized payroll/technical service and support
Tax calculator with gross-up withholding capabilities
E-Stub payroll delivery option
SSAE 16 Compliant
Let's start a conversation!
Fill out the form below to learn more about our services and get a quote.