LBMC and Think Data Insights have joined forces, uniting market leaders. We are continuing to create a firm with a deep bench in financial and advisory services to envision the future and deliver it. Together, we'll provide innovative solutions that generate meaningful insight into operations, finances and opportunities. Read more.
Here's to Your Success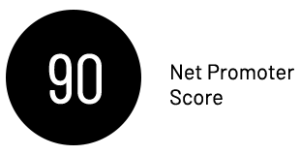 At our core, we're a top-50 accounting and business consulting firm with a single, central mission: helping individuals and organizations grow and thrive. Backed by a suite of sophisticated services, our team of nationally-recognized experts bring deep knowledge and diverse experience to every engagement.
Though we call Tennessee home, we're proud to work with organizations and individuals all over the country. Our clients come to us to get a level of personal attention and genuine care they can't find at other firms. Whether you're struggling with accounting, finance, human resources, technology, information security, or wealth advisory, you can count on LBMC to deliver the responsiveness and know-how you need to exceed your loftiest business goals.