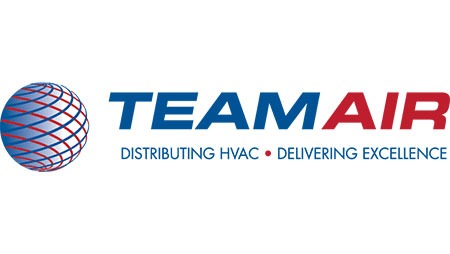 Finding The Right PEO
The Client
Headquartered in Nashville, Team Air is a distribution center for HVAC products. Time and time again, Team Air finds themselves to be the number one market share leader in the Southeast for whatever brand equipment they provided, whether it be Bryant, York, or American Standard HVAC units.
Team Air has steadily grown since their formation, yet they haven't reached a size (yet) that warrants a dedicated in-house HR person, so they have always outsourced their HR needs with a PEO. But what happened when they struggled to find a PEO to fit their needs?
The Opportunity
Being leaders in the HVAC industry, Team Air likes to dedicate their time to providing the pinnacle of service for their customers. Using a PEO to care for their HR and payroll keeps their resources focused on maintaining that high level of service, rather than on also managing an HR department. "We're very good at distributing HVAC, all 47 of us. We need someone to handle HR for our team," describes Team Air Controller Steve Howard.
However, Team Air has had the unfortunate experience of cycling through several PEOs, never finding quite the right match (but we won't mention any names…). Whether it was being too expensive for the service provided, processing payroll late, entering incorrect employee information, or just flat-out being unresponsive, Team Air's PEOs were actually making it harder for them to do business, instead of living up to their guarantees.
The Solution
Enter LBMC Employment Partners. Howard was introduced to LBMC Employment Partners through a peer group. One email and phone call later, the two entities had already started to form a solid relationship. Tammy Matthews, Team Air's Office Manager, describes working with LBMC Employment Partners as a "breath of fresh air."
"LBMC Employment Partners is constantly rising to the challenge, doing things no other PEOs have done before. Being local has a lot to do with their customer service, but it's also the people they have working for them," Tammy continues.
LBMC Employment Partners has always been responsive to whatever issues may arise with Team Air's HR or payroll needs (and there have been only a few), and they made sure that Team Air's transition into their PEO was as seamless as possible. Needless to say, LBMC Employment Partners saved the day, and the relationship between the two companies has already reached its "comfortable" stage.
Might a reliable PEO allow you to fortify your core business operations, as it did for Team Air?  LBMC Employment Partners is happy to discuss any questions you may have. Contact us today to begin the conversation.