Advisory and Business Consulting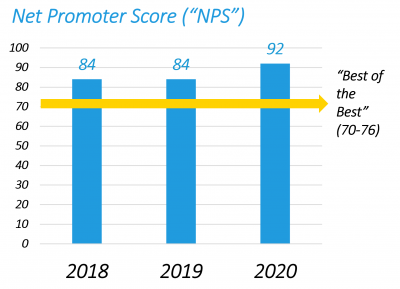 LBMC is a 2022 Forbes Top Recommended Firm, one of the Southeast's largest accounting and business consulting firms and a top 40 firm in the nation serving approximately 10,000 clients with diverse needs across a spectrum of industries. The LBMC Family of Companies has more than 700 employees, with offices in Chattanooga, Nashville (Brentwood), and Knoxville, TN, and Charlotte, NC. Founded in 1984 as a traditional accounting firm, LBMC has expanded its focus to meet a broad range of advisory and business consulting needs for its diverse client base.
LBMC Advisory and Business Consulting Leadership
Contact Us
Headquarters (Nashville, TN):
201 Franklin Road
Brentwood, TN 37027
Mailing Address:
P.O. Box 1869
Brentwood, TN 37024-1869
Phone: 615-377-4600
Office Hours: 8am-5pm, Monday-Friday
Charlotte, NC:
3800 Arco Corporate Drive, ​Suite 250
Charlotte, NC 28273
704-846-6750
Chattanooga, TN:
605 Chestnut Street, Suite 1100
Chattanooga, TN 37450
423-756-6585
Knoxville, TN:
2095 Lakeside Centre Way
Knoxville, TN 37922
865-691-9000
We're happy to answer any questions you may have on what our Audit, Tax & Advisory experts can do for you. Please send us an email using the form and one of our professionals will get back to you promptly.