Derek Bland, CPA, PFS, CFP®
Partner, Investment Advisors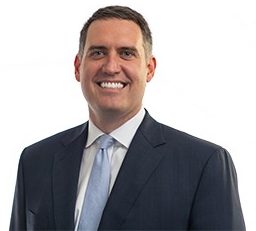 Education
University of Tennessee, Knoxville, Business Administration-Accounting
Derek Bland is a Partner with LBMC Investment Advisors, LLC. He joined the firm in 2008.
He regularly works with clients in the areas of investment strategy development, asset allocation planning, integration of investments with tax planning, and in-depth portfolio analyses. Derek has over sixteen years' experience in public accounting and financial advisory services. He was honored in 2016 with the AICPA 'Standing Ovation' Honor as a Top Young CPA in Personal Financial Planning.
LBMC Investment Advisors, LLC is a $1.9 billion Registered Investment Advisory Firm located in Nashville, Tennessee. Over the years, LBMC Investment Advisors has been named among the "Best Managed Practices of Independent Advisory Firms" by Moss Adams, LP and Charles Schwab; received CPA Wealth Provider's Financial Planning Award; earned the Practical Accountant's Advisory Practice Innovation Award for our Client Service Roadmap; and was recognized as a "Wealth Master" by Bloomberg.
Certifications
Certified Public Accountant (CPA)
Personal Financial Specialist (PFS)
Certified Financial Planner (CFP®)