Greg Herman, CFP®
Managing Partner, Investment Advisors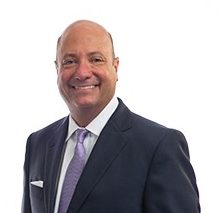 Education
Auburn University, Bachelor's – Industrial Engineering
Gregory M. (Greg) Herman serves as Managing Partner of LBMC Investment Advisors, LLC.
He assists clients by managing, preserving, and building wealth through innovative, tax efficient investment portfolios.
Greg has spent more than 25 years in the financial services industry.  After graduating with a Bachelor of Engineering from Auburn University, he worked for three years before returning to Vanderbilt University to get his MBA from Owen graduate School of Management.
Initially hired by a regional bank to start a new Trust Department in Nashville, Greg joined LBMC Investment Advisors in 1999 to spearhead the firm's entrance into providing coordinated tax and investment advice to clients.
Certifications
Certified Financial Planner (CFP®)
Experience
Greg prides himself on being able to take complex issues and make them easy to understand.  Once understood, he helps clients make decisions and move forward. LBMC Investment Advisors, LLC is a $1.9 billion Registered Investment Advisory Firm located in Nashville, Tennessee.
Community Involvement
Greg is active in and continues to support many professional and civic organizations, including:
OUR KIDS Clinic – Board Member and Finance Committee
Past United Way of Williamson County Board Member and 2014 Campaign Chair
Past Battle Ground Academy Trustee and Treasurer
It's not what you gross, but what you net!
Greg Herman